One of the bugbears of professional indemnity insurance is that it is provided on a claims-made basis, as opposed to an events-occurring basis, which is the norm in many, if not most, other types of insurance.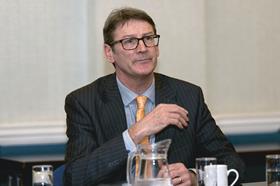 The full impact of that becomes evident when a solicitor is contemplating retirement or closure of their business. Under the current minimum terms and conditions (MTCs) for PII set out by the Solicitors Regulation Authority, solicitors must have run-off cover in place for a period of six years after the year of closure; this is provided automatically by the last insurer. However, a substantial minority of claims against solicitors are made more than six years after the event that gave rise to the claim.
Last year, the SRA released its analysis of solicitors' PII data, which revealed that 24% of claims were brought between three and six years after the event, and 10% took place between six and 15 years after the event. Startlingly, 1% took place 25 or more years after the event.
The long-tail nature of these claims is probably not surprising. Claims in respect of property transactions are often not discovered until a property is sold, a dispute with a neighbour erupts or other problems become apparent. Wills often lie in a drawer for many years before they speak from a date of death.
In many instances, certainly until the recent past, solicitors' firms have been long-lived or a successor practice is readily identifiable. So no great issue arises when a claim is brought long after the event that has given rise to the claim.
Similarly, until now the profession has always had the benefit of the Solicitors Indemnity Fund (the SIF) as a last resort. Since 2007, the SIF has met any claims that have arisen more than six years after a firm's closure that were not picked up by a successor practice.
Backed by the Law Society and set up with funds collected from the profession before 1999, the SIF has been slowly winding down since 2000, with the move to a commercial market for solicitors' PII. Despite the Law Society lobbying the SRA to extend its existence, the SIF will close to all new claims in 2020.
This means that all firms that have closed since 2014, which are closing now, or which will close in the future, will not enjoy the same or any benefit from the SIF's post six-year run-off cover. Moreover, because PII is provided on a claims-made basis, those firms that closed before 2014 will become liable for any outstanding claims that surface after the date of the SIF's closure to new claims.
Recent Law Society research shows that only 35% of solicitors are aware that the SIF will close permanently in three years' time or that a significant number of claims which are currently met by the SIF will not be met in future. The latest figure I am aware of stated that there are currently some 400 notifications to the SIF each year and around 100 claims.
The consequences of this for clients, for the profession in terms of reputation and for retired practitioners (or those of us who will retire) are alarming. For example, a member of a firm which subsequently closes with only MTC six-year run-off cover may have claims made against them personally in the absence of the SIF.
Solicitors who are closing their firm – and who have already closed firms (or been partners in firms that have closed) in the belief that the SIF will continue to fund claims after the expiry of the six-year MTC run-off cover – need to consider the extent of any outstanding personal risks. We can be sure that, come 2020, many of our number and several of you reading this are going to be exposed personally to these claims, which can be substantial.
Last year's SRA claims data pack revealed that between 2004 and 2014, 98% of all claims where an indemnity payment was made were settled for less than £580,000, and 98% of all claims in aggregate for an individual firm in a single indemnity period were settled for less than £1.6m. While some individual claims ran into the millions, the mean value of all claims was £71,600, which excluded defence and claim costs, which will almost certainly double the mean value of a claim to something around £150,000.
I do not think I am alone in the view that the days of the long-established and continuing high-street practices of the sort with which we are all familiar are diminishing. I also think that for good business reasons we will see a greater tendency for firms to open, undertake a particular line or business while that is common or current, and then close when that is no longer so – 'pop-up' firms if you like. This business model is responsive to changing and unpredictable demands.
The Law Society has lobbied the SRA for a requirement to ensure that clients continue to be adequately protected by PII. Although we would not recommend the extension of mandatory post-closure insurance cover beyond six years, I would encourage all solicitors to think carefully about purchasing the additional cover that would best suit them once their mandated six-year cover ends.
Because of the existence of the SIF cover to date, there has not been a market either in MTC run-off cover or in post-six-year run-off cover. However, the insurance industry is waking up to the fact that there is a market as the personal implications for claims against the principals of closed firms become apparent.
The Law Society is doing what it can to encourage a sustainable market in post-six-year run-off cover, but once the SIF closes, only extensions of cover provided by a participating insurer can provide any degree of comfort or peace of mind to anyone who has practised in a firm that has closed.
Alan Radford is chair of the Law Society's Professional Indemnity Insurance Committee