Online education and training requires different content, better mentoring and more support for learners. But will it be any cheaper? Marialuisa Taddia reports
The low down
From the lecture hall and seminar, to the informal opportunities lawyers enjoy to learn negotiating skills and how to interact with clients, the physical world disappeared overnight for education and training. The switch to dependence on online learning was immediate, but changing content and designing a new style of supervision took longer. Pastoral care responsibilities must also be met. These challenges arrive ahead of the new SQE 'super-exam' – designed for assessment in controlled physical test centres. And what of the cost of training as courses move online? The price won't necessarily fall.
There is, says Peter Liver, chief operations director at The College of Legal Practice, 'a recognition and acceptance that virtual learning can be effective and that it can play a significant part in the way that lawyers receive their training in the future'.
Liver, who in a previous role led on the development of education and learning at the Law Society, says a 'cultural shift' has taken place – all the better for being 'based on experience rather than on a perception of the virtual world'.
Covid-19 is not the only big issue affecting legal education and training in England and Wales. Victoria Roper, associate professor at Northumbria Law School and chair of the Law Society's Education and Training Committee, talks of 'this perfect storm of Covid-19' and looming 'super-exam' the Solicitors Qualifying Examination.
There will be 'a much greater range of options with varying price points and it will be for students to decide to what extent they want a face-to-face or a wholly online course'.
The SQE will be phased in from September as the new, centralised way to qualify as a solicitor, eventually replacing the Legal Practice Course.
So to what extent will the delivery of education and training – whether at colleges or for the purpose of continuing education – continue online?
For Liver, virtual learning is 'much more accommodating' to work-life balance – it is not 'prescriptive' and it is 'flexible' because learners do not have to be at a particular place at a particular time. Consequently, it also has an 'economic value' for them or the sponsoring law firms.
For Roper, virtual learning has advantages as well as disadvantages. She says that 'it is possible to deliver high-quality education online'. For example, video-recorded lectures (and workshops since last March) made available online can assist with revision and benefit students with caring or parental responsibilities.
At the same time, it can be 'hard to get students to engage. It can work well if they all put their mics and cameras on and you can see their reactions, but it is more difficult if they are a bit shy or if they are not fully engaging'.
SQE: more options, but cheaper?
The Legal Practice Course is being phased out to make way for the Solicitors Qualifying Examination. This new qualification route will be introduced by the SRA on 1 September; the first SQE1 exam cohort will be in November 2021, followed by the SQE2 in April 2022.
The fee for sitting both SQE assessments (provided by Kaplan) is £3,980. Victoria Roper, chair of the Law Society's Education and Training Committee, says the new centralised assessment will help to ensure quality, but it is 'very unlikely' candidates will attempt it without any preparation course. Resits will cost extra.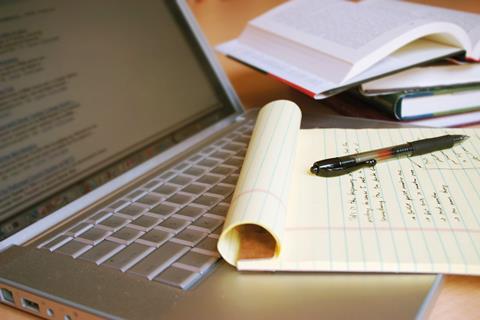 Under the SQE, the SRA will no longer prescribe which courses candidates should take, leaving them greater flexibility to prepare for the assessments and complete their qualifying work experience in a way that best suits their circumstances.
'There will be a greater range of options that may be possible for students to spend less money than they currently do in order to qualify, but I do think that for a lot of students, by the time they pay for a good quality course and the SQE fees, it is not going to be an unsubstantial amount,' Roper says.
Students 'could theoretically teach themselves law' and then sit the exams but Roper predicts 'very few students are going to be able to do that'. There is also a risk that this could potentially make them less desirable to recruiters. 'There is a difference between qualifying and getting a job,' Roper says.
Sarah Harte, graduate recruitment and development manager at global firm Dentons, says that legal training and education has the potential to become more data-enhanced due to the technology available. 'Depending on the digital learning platform, it is possible to measure engagement to better understand learning styles or gaps in knowledge, therefore making the experience more results-focused,' she says.
For Junior Lawyers Division chair Manda Banerji, online offerings can have 'significant benefits for promoting diversity and social mobility', but only 'as long as the quality of training is of a high standard. It is also important that the pricing is adjusted to reflect the lower costs of providing courses online'.
Banerji adds: 'The JLD has heard from members with concerns that some legal training providers, which have previously charged a higher fee for London-based courses compared to those offered in their regional campuses, have not in fact made any adjustments to the pricing.'
The University of Law is one of the two largest legal education providers in the UK. Professor Peter Crisp, external pro vice-chancellor, tells the Gazette that while course fees remain unchanged, in light of challenges faced during the pandemic, ULaw has decided to waive resit fees for any students needing to retake any assessment until 30 September 2021.
He adds: 'We are providing an equivalent learning experience, with students scheduled for the same contact hours, continuing their studies with the same group, the same tutors and the same materials. We have made our library and learning resources available online and ensured that appointments can be booked with all support services including counselling, employability, study skills and student welfare.' The university also 'operates an open-door policy offering students one-to-one support with our tutors who are available for online meetings'.
ULaw's principal courses, including the LLB and LPC, have been available online for several years. Last summer the university launched its 14th 'campus', ULaw Online, which followed its 13th – and first international – campus in Hong Kong in 2019. There are more than 2,500 online students in the current academic year starting September 2020, including on the i-LPC (costing £13,600) from a total of around 14,000 students.
'In preparation for the launch of our online campus, we have spent a lot of time over the past two years rethinking, researching and reviewing our pedagogical approach to online learning,' says Crisp.
Liver says that 'looking ahead, certainly the cost savings of the virtual delivery model should be passed on to the customer'. But he argues that from the provider's perspective, the past year has been 'massively challenging'. The virtual world's many functionalities can create communities, group-working and networking, and asynchronised feedback on progress. But this requires content that is specially designed and developed for use online, according to Liver.
'This sense that the virtual world doesn't provide students with opportunities to interact with each other isn't actually true'

Peter Liver, College of Legal Practice
CLP is a wholly owned UK subsidiary of the College of Law Australasia; the region's huge geography and sparse population have meant it embraced remote, online training sooner than other providers, he adds.
'This sense that the virtual world doesn't provide students with opportunities to interact with each other isn't actually true; it's just that it is a virtual interaction ra ther than being sat together in a room,' says Liver, adding that it can also create 'informal opportunities'. For example, as part of the college's SQE programme, students will have access to weekly 'surgeries' and group sessions where they can chat with their supervisors.
This goes some way to addressing the needs of those new to the profession. Banerji says: 'We encourage training providers to use creative methods to encourage engagement between peer groups while remote working is the norm – for example, remote speed networking or socials.'
Lucielle Cartwright, head of organisational development at TLT, says that many education and training providers are learning a new way of delivering content to make sure it is still engaging in an online environment.
'We shouldn't underestimate the time this can take,' she says. 'This will become easier and the pricing structure should always reflect the end-to-end solution to include research, design, logistics and delivery.'
'We encourage training providers to use creative methods to encourage engagement between peer groups while remote working is the norm'

Manda Banerji, JLD
Assessments are also moving online. Northumbria University is among the providers to have used online 'proctoring', including for LPC modules and professional skills course exams in the past year, in line with SRA requirements. The regulator relaxed its rules (until the end of this academic year, at least) to allow online and remote teaching and assessment, including proctoring, for the LPC and PSC.
Similarly at ULaw, most students have sat their exams online at home since March last year and, in light of this experience, Crisp predicts 'a massive shift to online assessment'. This includes both proctored and unproctored online exams.
Crisp says: 'If we can do it, why not others? Why, for example, could the SRA not permit students to sit the SQE1 exam remotely?'
Test centres
The SQE comprises two stages, the first of which will test candidates' 'functioning legal knowledge' using a computer-based, multiple-choice test.
In January, Julie Brannan, the SRA's director of education and training, said that she remained 'hopeful by the time of the first sitting of SQE1 on 8 and 11 November 2021, sufficient normality will have returned to permit the assessment to run as planned [in physical test centres].'
According to Brannan, assessing students remotely 'raises questions about the security of the assessment, the stability of internet connections, digital poverty and provision for candidates with disabilities'.
Although LPC and PSC providers have used remote proctoring and remote assessments, Brannan said that the 'context of the SQE is different: it is a global examination and candidates are not registered students following a course of study. Nevertheless, we are looking closely at methods of delivering remote assessments and how these could be adapted to the needs of the SQE.'
What about learning and development to ensure 'continuing competence' (formerly known as CPD)? How has this been affected by remote working, and will solicitors need different competencies to do their jobs to the standard expected of them?
Yvonne Burke-Garricks, head of talent development at Dentons, says there is 'no reason why the maintenance of core competencies, such as the provision of sound legal advice, adherence to ethical and professional standards, delivering excellent client service and supportive team work, should be affected by the current restrictions'.
'For junior lawyers, gaining sufficient experience in certain competencies, such as advocacy, is likely to be affected by the current restrictions,' says Banerji, while noting that 'it is likely junior lawyers will need to adapt their skills to be able to perform in remote settings'.
Patrick McCann, global head of learning at magic circle firm Linklaters, is upbeat about the experience so far: 'We have learned that it is possible to deliver our learning and development screen-to-screen.'
McCann talks 'holistically' about all types of learning and development, including 'osmotic learning', which occurs when employees work in close physical proximity to their colleagues and clients.
'We have worked out ways to do that: it is legal technical but it is also skills development, including negotiating and drafting skills. We have managed to do all of that screen-to-screen now,' he says. 'We would not want to see a wholesale return to how we have done things before. My prediction is that we will adopt a hybrid approach.'
Different delivery
There will be a variety of permutations depending on the method of delivery –screen-to-screen anytime (pre-recorded), real-time (for example, via Zoom/Teams) or face-to-face – and where people will be learning (everybody at home, in the training room or a mixture of both).
For example, 'knowledge transfer' such as technical legal lectures, the '4Ps' of presentations or financial management principles will likely be available on a screen-to-screen basis anytime. Activities that require: collaboration (for example the running of a case study, a rehearsal for an assigned pitch or project-planning an assignment); or building a cohort (a new partner induction, leadership skills training, business development training) will likely be face-to-face. But a presentation to a group of very important clients can be done screen-to-screen in real time.
McCann says there will also be a bigger focus on 'workflow management', including how to manage teams and maintain productivity. There will be a greater emphasis on people, including how 'you enhance connections, how you create a team consistency and how you maintain morale when you are not all in the same place', according to McCann. 'Resilience and mental health content' will continue, while career development training will shift in focus to help employees maintain 'visibility'.
At Dentons, 'CPD-related training has already changed due to remote working and, almost overnight, we went from 90% in-person classroom learning to 100% virtual learning,' Burke-Garricks says.
The firm is now using a range of methods to ensure all its lawyers and business support professionals are continuing to invest in continuing competence. From the results of an internal survey, the firm introduced a 'virtual learning series' consisting of practical 90-minute workshops on the most requested topics.
'We avoid early morning and lunchtime sessions as we know these times can be tricky for those with caring responsibilities, or like to take a walk and get some fresh air,' says Burke-Garricks.

TLT's Cartwright notes that many hours spent in an online workshop are 'not conducive to a great learning experience. We have therefore delivered our development programmes across a number of shorter sessions, factoring additional time for smaller group work, and also reduced the number of participants attending so relationships can be built in an online environment.'
The firm has redesigned a number of core skills modules for online delivery and focused on the skills required, as well as adaptations needed for working remotely. These include building relationships and time management.
Caroline White-Robinson, head of knowledge and development at Shoosmiths, says remote working has made CPD-related training 'easier' in some respects as sessions are recorded and resources 'curated' onto content sharing platforms. 'The challenge will be for anyone who lacks the discipline required for personal development,' she says.
All topics are now delivered in four ways: a set of resources relating to the topic, a workshop, a reflective drop-in session with an expert and a take-home activity that can be shared with teams. There are also materials that can be accessed on Shoosmiths' learning management system, supporting learning and development at a time that is best for the learner.
But White-Robinson also highlights that greater emphasis on virtual learning 'will require much better mentoring, coaching and support for learners'. Thus the costs may increase, just as the need to pay for travel or hotel accommodation disappears.
For his part, Liver predicts that in five or 10 years' time, 'the vast majority of training for solicitors will be provided in a virtual environment, particularly for postgraduate education'.
McCann is sanguine about the future: 'I am really quite excited as to what the possibilities might be, and am much more confident than I would have been a year ago.'
Marialuisa Taddia is a freelance journalist