Lockdown, which turned the legal recruitment market on its head earlier this year, is back. Yet recruiters are optimistic, reports Maria Shahid
The low down
Pre-lockdown, candidates held the whip hand in legal recruitment. That advantage was lost overnight, with a freeze on hiring across most of the market. But the legal sector has been less hard-hit than some feared. Even as restrictions tighten once again, many still see 2021 as a year for growth. Law firms are again focusing on skills shortages in key areas. Good news is tempered by the knowledge that with supervision of lawyers still a challenge, the market favours experience. But there are opportunities out there for junior and aspiring lawyers amid the return of market confidence.
As the clocks went back in late October and various cities were placed under tighter Covid-19 restrictions, the UK braced itself for a long and arduous winter.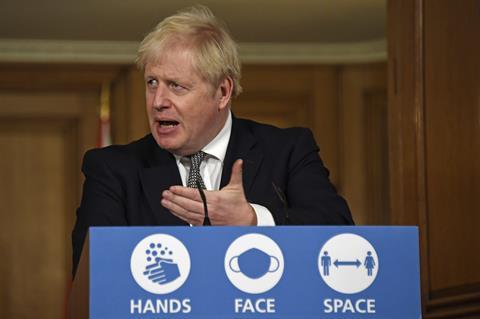 The peaks and troughs of the pandemic have brought uncertainty and anxiety to what had, up to the end of January, been a robust, candidate-led legal recruitment market. Hays' 2020 UK Salary & Recruiting Trends guide, published in January, found 89% of legal employers had experienced some form of skills shortage in the past 12 months, and nearly 71% said their 'top challenge when recruiting over the next 12 months will be a lack of suitable applicants'.
With over half of employees saying that they were likely to move during the course of the year, the guide warned employers that competing for talent required a focus on not just salaries but also 'open discussions around career progression'.
Lockdown in late March turned the market on its head, with law firms and legal departments going into survival mode as emergency measures were introduced. Staff were furloughed and, in some cases, redundancies followed, with recruiters predicting a further (and probably larger) cull in the autumn, when the government's job retention scheme was due to end.
Letting go
As the Gazette reported last month, redundancy consultations have been taking place at firms across the country. Ince, Weightmans, Squire Patton Boggs, Shoosmiths and Bryan Cave Leighton Paisner were just some of the firms to announce job cuts.
In addition to staff furloughs, partner bonuses and salaries were put on hold. Unsurprisingly, most firms imposed a recruitment freeze. A Covid-19 snapshot market sentiment survey by Hays in May found that while 42% of legal professionals felt positive about their organisation's performance prospects, only 27% were actively recruiting.
Louise Anderson, head of the northern hub at F-LEX, a platform which offers on-demand legal services focused on paralegals and junior lawyers, says: 'We were at the coalface of the freeze on hiring junior staff and paralegals: vacation schemes were cancelled and training contracts were postponed. Added to this were challenges around employers not wanting to recruit people remotely.'
Figures released by the Office for National Statistics earlier in the year showed that revenues generated by the UK's legal sector fell sharply post-lockdown.
In-house in order
In-house legal departments were hit hard by the pandemic, say recruiters, in particular those sectors most directly affected by the lockdown, notably retail and hospitality.
'By the end of March, 85% of roles were placed on hold,' says Brian Littleton, head of in-house at Chadwick Nott.
Other sectors have been more resilient and continued hiring, he notes: 'Fintech, financial services, pharmaceuticals and biotech – research has to continue and banks have to keep operating.'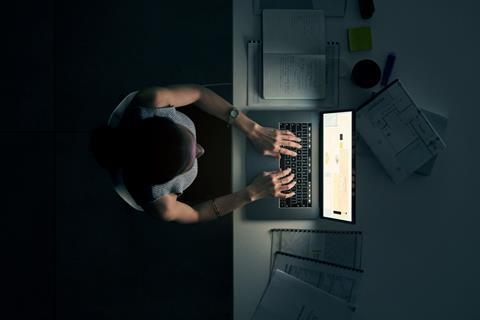 Candidates for in-house roles have not been in short supply, notes James Franklin at Morgan McKinley, with senior lawyers in particular reassessing career prospects and work-life balance as a result of the lockdown. 'I hear many private practice lawyers saying they are working longer hours as a result of working remotely – some have not come up for air since the start of the pandemic. There's always been a perception that a move in-house will give them a better work-life balance.
'We are currently working on four or five contentious positions, and we have high-calibre candidates for these. People are really reflecting on whether they want to be a partner in a law firm, or whether this is the right time to make a move into an in-house role.'
Franklin expects the tech, life sciences, logistics, energy and online retail sectors to be particularly strong over coming months.
Looking up
However, later profit announcements suggest that law firms have been more resilient to the pandemic than anticipated. In the summer a number of UK firms, including Clifford Chance, Simmons & Simmons and Mills & Reeve, reported strong financial results for the year ended 30 April. Others, such as Herbert Smith Freehills and Freshfields Bruckhaus Deringer, noted that the impact on their results had not been as severe as initially expected.
Firms began calling back furloughed staff, as well as repaying furlough payments to limit reputational damage. Clifford Chance and Linklaters have both ended a salary freeze.
'We have found that, over the course of the summer and autumn, the recruitment market has really bounced back,' notes senior business director at Hays Legal, Oliver Gibbon. 'Law firms are cautiously optimistic. We are in a relatively balanced market right now, which is neither candidate- nor employer-led.
'There have been some redundancies, but not as many as expected. The market has certainly not been awash with as many candidates as had been predicted, and that's been really positive.'
'We have found that over the course of the summer and autumn, the recruitment market has really bounced back. Law firms are cautiously optimistic'

Oliver Gibbon, Hays Legal
Anderson notes that F-LEX has seen a 200% increase in work since April: 'There's been a massive surge in demand for our paralegals and junior lawyers. We are pretty much back to where we were before the pandemic. Lots of practice areas are busy again.'
A Hays Covid-19 Snapshot survey in October found that 37% of respondents said their organisation was operating 'business as usual', compared with only 30% in May; 18% said their organisation was in a 'growth' phase.
'Good quality talent is still in demand,' says Liam Mooney of legal recruiter Blue Pencil. 'Every single firm we speak to is saying that revenue hasn't changed, and overheads have dropped. [They] are making more money, but [they] can't find the right candidates.
'The real problem has been interviewing people. The whole process has really slowed down.'
Varied demand
Recruiters note that optimism varies according to practice area and firm size. Conveyancing, private client and family departments appeared to withstand the early months of the pandemic better than corporate and commercial. Similarly, employment experienced a surge of instructions relating to the government's job retention scheme. Many of these specialisms are struggling to find the right lawyers and remain candidate-led, say recruiters.
'There's much demand for conveyancers thanks to the stamp duty holiday,' says Anderson. 'We have also seen peaks of work in employment, as well as litigation and M&A. We are hearing from a lot of general counsel, completely burnt out from a summer of homeworking while homeschooling, wanting support.
'There's also a lot of work around Brexit – companies are having to revisit a number of areas such as data and privacy, as well as employment contracts.'
'Being a lawyer in this market is not a bad place to be,' says Mooney, adding that he has also seen an uptick in demand for litigators (in particular insurance litigators), as well as corporate roles. 'Many companies are starting to seek litigation-related advice. Contractual claims due to non-payment have also led to increasing work, in particular for real estate litigators.'
The extent of candidate demand is dependent on seniority, say recruiters. Remote-working models remain the norm for most firms, making those practitioners able to work independently without supervision more attractive than junior or newly qualified lawyers.
'For the last six months senior associates and the junior partner level have been in most demand,' says Mooney.
He adds that in the last few weeks demand for mid-level associates has also grown: 'It seems paradoxical given the second wave, but firms are starting to look ahead to the first quarter of 2021.'
Lateral hires
While there is less appetite for speculative hires, some smaller and medium-sized firms have been open to senior hires, notes Gibbon. 'There is still a market for lateral hires and for those with a following.'
Realm Recruit's Duane Cormell agrees: 'Some clients are recognising that it feels like business as usual and have made opportunistic hires both at the junior and senior end.'
A number of US firms have used the UK lockdown as an opportunity to grow their market share, says Mooney. 'Some US firms are being opportunistic and aggressive in their hiring strategy. UK partners who are in lockdown are feeling uncertain and nervous about the viability of their current firm, they might have equity tied in the partnership, and a move to a US firm could be tempting for them.'
Freelancing dilemma
As in-house legal departments reassessed their requirements during the pandemic, the first to go have frequently been lawyers employed on short-term contracts, says Brian Littleton, head of in-house at Chadwick Nott.
This negative impact on contract placements has been compounded by a tax change which is due to come into effect next year, he adds.
Legal freelancers who enjoy the freedom of short-term roles, as well as the companies which employ them, will be heavily affected by changes to IR35 due to come into force in April.
The new format will assess whether freelance contractors who currently trade and are paid through a personal service company are in fact 'disguised employees', and will impose a tax liability on the companies that employ them. The latest reforms firmly place the onus on determining a contractor's status on employers and not contractors.
The reforms were initially due to come into effect in April 2020 but were delayed. They are widely predicted to lead to a reappraisal by companies of the way that they use legal freelancers, as well as salaries, with a possible move back to relying on law firms and their secondees.
Staying put
Hays' Careers Insights Snapshot in October found a marked drop in optimism among legal candidates, with only 17% confident of the UK's economic recovery over the next six months – 11% lower than the UK average across all sectors. Similarly, only 21% said they felt optimistic about the UK's current employment outlook.
This lack of optimism and a growing anxiety around the economy have translated into a shortage of good-quality candidates says Mooney. Passive jobseekers who are currently in a job have become less willing to move. 'We are not seeing many people actively seeking jobs,' he says. 'Economic uncertainty has made them more nervous about moving right now because of the fear of losing employment rights.
'There are still those who will take a leap of faith if the opportunity is right, but they are definitely in the minority at the moment.'
Cormell says: 'There are those who will have become more ingrained in their decision not to move, but for others, frustrations about their current employer may in fact lead them to seek out new opportunities.
'The market froze this year because of the logistics of hiring people remotely – but demand for the right candidates is still there'

Liam Mooney, Blue Pencil
'Ultimately people want flexibility – to be able to choose to work from home or the office, and firms that become too ingrained at either end of the spectrum are at most risk of losing good candidates.'
Hays' Careers Insights Snapshot found that, despite the drop in optimism, 51% of legal professionals are feeling confident about their career prospects, highlighting, as Gibbon says, that 'many lawyers see the recruitment market as having turned a corner, after the sector initially slowed down at the outset of the pandemic'.
Mooney is resolutely optimistic: 'The recruitment industry has been growing year on year, and the legal services industry is going to grow again in 2021. The market froze this year because of the logistics of hiring people remotely – it slowed everything down, but demand for the right candidates is still there. There is hiring going on, but it is slow paced.'
He is not alone in sensing a mood change. '2021 will see a lot of movement, especially with private practice lawyers moving into senior roles in businesses,' says James Franklin at Morgan McKinley. 'I think there's a tidal wave of work that has yet to come through.'
Maria Shahid is a freelance journalist