The low down
It has been four years in the making, but the Solicitors Qualifying Examination (SQE) is at last coming into force next month (1 September). Plans to introduce a centralised exam for all aspiring solicitors to assess them to the same standard were first announced by the Solicitors Regulation Authority in 2017. The 'super-exam' system has sparked controversy – its critics include law school academics – and it is still far from perfect. While its introduction sees a greater variety of 'price points' for preparation courses, utilising the flexibility that it provides for candidates, there are warnings that this allows for the creation of a two-tier profession.

The controversial Solicitors Qualifying Examination (SQE) goes live on 1 September. To qualify under the new route aspiring solicitors will need a degree in any subject, or a qualification or experience equivalent to a degree, such as a solicitor apprenticeship that combined on-the-job experience and training, according to the SRA. They will then need to pass both stages of the SQE assessment – SQE1 will test legal knowledge and SQE2 practical legal skills and knowledge. They will still need to complete two years of qualifying legal work experience (QWE), but this will not have to follow a traditional training contract format.

There are transitional arrangements in place for those who started a law degree, GDL or LPC before September 2021.

The idea is that the new regime will give candidates 'greater flexibility' to choose training that best suits their circumstances, says the SRA, which will no longer prescribe which courses candidates should take. Apart from the requirement to pass SQE1 before taking SQE2, candidates are free to prepare for the assessments and complete their QWE in a way that works best for them. The stated aim of the SQE is two-fold: to guarantee 'consistent, high standards at the point of admission' and to 'promote a diverse profession by removing artificial and unjustifiable barriers' through the development of diverse routes to qualification.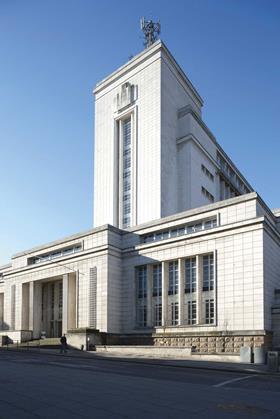 Competition
In the run-up to the SQE, law schools and universities have increased the range and number of their courses, from standalone preparation for SQE1 and SQE2, to combinations with master's programmes.
At the top end is the University of Law's LLM Legal Practice, which prepares students for both SQE assessments, costing between £12,000 and £16,500. (This will eventually replace the LPC, which costs £12,900 to £17,500.)
New market entrant the College of Legal Practice, a wholly owned subsidiary of the College of Law in Australia, has launched a study programme (available full- and part-time) made up of three units: SQE1 and SQE2 preparation (costing £1,800 and £2,300 respectively) and 'legal skills modules' (from £800). It also offers a full LLM in Legal Practice from £6,900.
Nottingham Law School has launched an SQE1 course combined with an LLM in Professional Legal Practice costing £8,200, and an LLM in Advanced Professional Legal Practice for £11,000 that includes preparation for both SQE assessments. There are also shorter standalone SQE1 and SQE2 courses, priced at £4,700 and £3,300 respectively.
I assume that big firms will offer bespoke training for their carefully selected students, thus making it even more impossible for underprivileged and under-represented students [to enter] those firms after qualification

Dr Judith Bourne, St Mary's University
'Our discussions with law firms have indicated an overwhelming consensus that [they] will expect non-law students to undertake the equivalent of the existing Graduate Diploma in Law following the introduction of the SQE,' says professor Paula Moffatt, director of external engagement at Nottingham Law School. 'To support this group of students, we have developed a new course which combines the law conversion course with SQE1 preparation and is delivered at master's level to enable eligible students to benefit from the UK postgraduate loan.' This is the LLM in Law and Legal Practice incorporating SQE1 preparation and costing £12,000.
Moffatt says that by combining SQE studies with an internationally recognised master's qualification students are eligible for the UK postgraduate loan. All courses are available either on a full-time or distance-learning basis and, in common with other providers, there will be launch and other discounts.
Dr Judith Bourne is programme director for law at St Mary's University in Twickenham, which offers academic undergraduate and postgraduate training. 'As a consequence of the introduction of the SQE, we have revalidated our degrees to include all core assessments with an SQE component and a [multiple-choice question] assessment element,' she explains. 'We have also moved our practical legal skills module to the first year to direct our students from the get-go towards preparing for the SQE.'
But will the new system actually drive down the average cost of becoming a lawyer? Notably, all courses exclude the SRA's £3,890 exam fees.
Bourne does not think students will be able to take the exam without enrolling on a course. 'From what I have seen online, the costs of the SQE courses are just as much as the current LPC. This was anticipated by many of us when the SQE was first debated,' she says, describing the outcome as 'extremely disappointing'.
Dr Victoria Roper, chair of the Law Society's Education and Training Committee, says: 'The SQE system has a greater range of options and price points for students. We have outlined these in our funding information. It remains to be seen whether the SQE achieves its aim of reducing costs to qualify as a solicitor and this is something we will be reviewing.'
The Junior Lawyers Division is also concerned about the cost of the SQE and associated preparatory courses. Chair Manda Banerji says: 'While it's acknowledged that various education models are appearing on the market at varying costs, the JLD is concerned that a two-tier profession will emerge which will be a threat to social mobility as a result of employers preferring candidates who have the ability to undertake more lengthy and therefore expensive preparatory courses. The government is also yet to announce any funding options for SQE.
'For the SQE to be a success, along with the SRA delivering on its assurances, law firms must adopt new and innovative training and recruitment models to promote social mobility and diversity in the profession.'
Bourne is sceptical: 'I assume that big firms will offer bespoke training for their carefully selected students thus making it even more impossible for underprivileged and under-represented students [to enter] those firms after qualification. … If some course providers offer alternative "big firm more attractive" courses, this will come at a price and will be unaffordable for many.'
The larger firms are indeed designing their own bespoke SQE courses. One is the City Consortium Solicitors Training Programme devised by six City firms, including Freshfields Bruckhaus Deringer, Herbert Smith Freehills and Linklaters, in association with BPP Law School.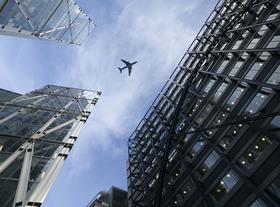 Turning professional
City firm Reed Smith will launch a 'Professional SQE' in autumn 2022 that will incorporate the SQE in a master's-level programme. Like the LPC, this can be completed before the two years' qualifying work experience.
After completing SQE1, trainees will work part-time for the firm and its clients, while studying LPC-type electives and business skills, and preparing for the SQE2. Unlike the LPC, the additional knowledge and skills will be assessed through a business-focused portfolio, and a series of oral assessments (similar to work appraisals), capped off with a master's-level applied professional project.
The firm has partnered with the College of Legal Practice and Barbri. Non-law graduates will also need to complete an equivalent to the GDL before starting the Professional SQE, although senior learning and development manager Katrina Watson says 'this will be under review, and is in response to the focus groups and research conducted with our existing new joiners who feel that a GDL-equivalent gives them a solid foundation in the law from which to build'.
Adam Curphey, innovation engagement senior manager, says that through its 'enhanced offering' Reed Smith will cover the costs of the exams, the course and the maintenance grant, as well as paying for the part-time work during the Professional SQE period. 'Our approach appeals to those who may otherwise need to work in the evenings and at weekends while studying,' he says. All study and work is expected to take place Monday to Friday, 9-5. Students will be able to work two days per week in two separate 'seats' (with placements in the firm's business services, innovation, pro bono and knowledge teams), and study during the remaining three days.
Students will be able to start their preparation for SQE1 wherever they are in the world (through online study), needing to come to London only for their part-time placements, at which point they will be paid, in addition to receiving the maintenance grant, Curphey points out. 'For those who struggle with space at home, the firm will provide study space within the office for our future joiners,' he says.
With Barbri and the College of Legal Practice, the firm will also be launching a Reed Smith Scholarship, recognising that 'while law firms will still require future joiners to undertake additional study in advanced knowledge and skill over and above the requirements of the SQE, this may cause additional cost to students', Curphey says.
This will not only prepare students to pass the two SQEs, but also includes a tailored 'plus programme' focusing on key areas of City practice such as debt and equity finance, private acquisitions and business, innovation and technology in law. At the end of the 11-month programme students will be 'practice ready'. It begins in September 2022.
Asked to what extent the SQE will reduce the cost of becoming a solicitor and what role firms can play in achieving this, Patrick McCann, global head of learning at magic circle firm Linklaters, says: 'The assessment phase of the SQE, being now divorced from any course fee, in theory reduces the assessment fee for qualification. But we'd expect prospective solicitors to want to take advantage of, and pay for, a preparatory course for both SQE1 and SQE2, and arguably for courses that cover other relevant aspects of a solicitor's role.
'The more courses you undertake, the more the fees will rise and the difference between any actual qualification before and after SQE will diminish. We anticipate that the vast majority of medium-to-large City firms will both require and fund courses to assist prospective solicitors to not only qualify but also thrive.'
For self-funding students, the fees for SQE1 and SQE2 preparatory courses and assessments will be lower than LPC fees, but McCann says: 'That is not like-for-like in terms of training as the LPC includes electives which aren't covered by SQE, and also does not take into account resit fees which are substantial.'
Katrina Watson, senior learning and development manager at Reed Smith, says: 'New providers will likely enter the market to serve those who just want to pass the exams, which may reduce the overall cost of becoming a lawyer. The SRA has been open about wanting to remove the bottleneck of getting a training contract in order to become a solicitor.'
Roles that attract QWE can be more complicated than simply judging someone being on a full-time or a part-time contract

Patrick McCann, Linklaters
Work experience
Other aspects of the new system still need to be ironed out. McCann says that the main area that firms are currently exploring is the QWE, particularly in relation to some of the non-traditional roles that may count towards it. 'For example, what proportion of time does a candidate need to spend each day, week and month on having the opportunity to develop some or all of the competencies for that period of time to be signed off as QWE?' he asks. 'Roles that attract QWE can be more complicated than simply judging someone being on a full-time or a part-time contract.'
Moffatt would welcome further guidance on QWE 'to enable us to provide students with accurate careers advice', highlighting 'how difficult it is for students who are not sponsored by firms to obtain legal work experience'.
Nottingham Law School's Legal Advice Centre (LAC), which is an SRA-regulated teaching law firm, provides an opportunity for students to obtain work experience in a range of areas, including business, employment and special educational needs, Moffatt says. 'Working with LAC is invaluable from a personal development and employability perspective and can also enhance and complement SQE2 preparation. It's therefore something we encourage students to get involved with and has the potential to count towards a student's QWE.'
For Bourne, the careers advice element of SQE raises more questions than answers, especially for universities such as St Mary's which educate many non-traditional students: 'The SRA seems to advise that students sit the SQE1 before starting [QWE], but that seems to go against the spirit of the changes. However, what will firms want? Students prepared for professional life, or is the exam expected to assess whether the student/trainee is competent? Is there anything to actually stop the student from sitting the exam concurrently? It seems that students without existing legal networks and connections will continue to be disadvantaged.'
Roper says that the Society is working with the SRA on producing QWE guidance for the profession and aspiring solicitors, and plans to publish it soon. 'Alongside our upcoming QWE guidance, we have published information on routes and funding. We have seen more firms and organisations looking to run apprenticeship programmes, including graduate apprenticeships, as well as examining how to manage and support paralegals who may be looking to accrue QWE and qualify.'
The Legal Services Board (LSB) approved the SRA's SQE application in autumn 2020, Banerji points out. However, this was on the basis of 'various assurances' by the regulator concerning unpublished guidance, Roper says, including on work experience and reasonable adjustments, 'and/or on commitments to further review areas where there are evident or anticipated problems such as the impact of the changes on BAME and disabled candidates after the SQE is implemented'.
'These are yet to be addressed fully, with ongoing issues around areas such as the use of assistive technology for disabled candidates and the small number of test centres available. It's paramount that the SRA delivers on these assurances,' says Roper.
'We'd welcome further clarification on reasonable adjustments and how they will be applied,' says Moffatt. 'We'd appreciate further consideration being given to the centres for the oral element of the assessment for SQE2 [London, Manchester, Cardiff] and whether three centres are sufficient, bearing in mind that many delegates will have to pay not only for the cost of travel to the centre, but also for accommodation nearby for the assessment period.'
Moffatt says she would also welcome the standardisation of assessment timings to follow traditional patterns: 'Dovetailing assessment dates with the academic year will support students who are coming off degree programmes and on to SQE preparation courses, and dovetailing assessment dates with legal providers' recruitment cycles will help students to plan their careers.'
Addressing these concerns, Roper says: 'Our diversity and inclusion [D&I] team continues to ensure that the D&I aims of the SQE are fulfilled. They're working with the SRA on what data to collect – given that central monitoring of different groups' performance is one of the drivers – and how to evaluate the SQE. The Law Society's D&I team and our Lawyers with Disabilities Division advised the SRA on its reasonable adjustments policy. They continue to press to ensure that a full range of assistive technology is available for candidates.
'The SRA says that each request for reasonable adjustments will be dealt with on a case-by-case basis, but we're hopeful that – as a result of our lobbying – they'll anticipate that more technologies should be expected as standard.'
Skills and knowledge gaps
Something that is less talked about is that the new system could end up creating skills and knowledge gaps. Family law is one elective subject missing from the SQE.
'I fail to understand this, especially as the majority of my students go into family law,' Bourne says. 'Presumably, many law schools will stop offering these subjects as an elective as students will only study what they believe is cost-effective to them. This is dis astrous for the critical analysis of the law and for academia as a whole. University will become dominated by the workforce demands and will lose all aspects of the pursuit of knowledge.'
For the JLD it is important that the SRA is ready for the SQE to fail and to return to the existing system if it does, 'if the objectives of the SQE are not being met or if the evidence suggests that the current system is superior'.
Marialuisa Taddia is a freelance journalist