The stakes are high when recruiting in the middle of a global pandemic. Virtual interviews are the new normal but they come with complications, reports Maria Shahid
The low down
The legal recruitment market came to a grinding halt when the lockdown was announced at the end of March. But thanks to new ways of working and virtual interviews, recruiters now report a surplus of jobseekers, with power firmly in the hands of recruiting firms. However, interviewing candidates remotely comes with a host of new concerns, most notably gauging a candidate's personality to see if they are a good 'cultural' fit. Once a new starter joins, the 'million-dollar question' remains how to deal with 'onboarding' virtually. Younger lawyers are less keen to work from home because they feel isolated and miss out on much-needed supervision, so some firms are focusing on senior hires.
Hiring staff during a global pandemic brings its challenges. As happened with other areas of the economy, a buoyant and candidate-led legal recruitment market came to a grinding halt at the end of March. Vacancies and job offers were withdrawn and in some cases further recruitment was put on hold as firms reassessed staffing requirements.
Gradually, over the last few months, legal recruitment has adapted to new ways of working. Inevitably, some areas of practice have been more in demand than others. 'It's hard to know whether the areas that have recovered best have done so meaningfully or whether there was a bottleneck in demand,' notes Duane Cormell at Realm Recruit. 'Family has been buoyant, as has private client, and contentious probate and conveyancing.
'There are definitely more jobseekers on the market and the power is in the hands of the recruiting law firms.'
Much in the same way that meeting clients and colleagues for virtual coffees and catch-ups is now part of our daily lives, interviewing candidates remotely has become the norm. However, it comes with a host of concerns.
'There is definitely more to consider,' says Joe Rees of Thornton Legal. 'The biggest change has been the introduction of virtual meetings into the recruitment process, whether at one stage or all stages. While a good option, it can be a little artificial and difficult to gauge someone's personality and cultural fit.'
Recruiters are increasingly acting as filters. 'A key aspect of our job is making sure we get under the skin of the candidate, and really get to know them, and then pass on that information to our client, which they can then use as part of the interview process,' says Rees. Having access to hiring partners to present candidates accurately is a vital part of that, he adds.
Cormell believes that the transition to virtual interviews has on the whole been smooth: 'All meetings were initially being carried out virtually. We have just had to make firms aware that not everyone is comfortable with that format.'

Mark Gilbertson, head of resourcing at Irwin Mitchell, says that some positives have come out of the move to virtual interviews: 'Using Microsoft Teams has allowed us to interact with candidates a lot more quickly. A recruitment process that might in the past have taken three to four weeks is now taking three to four days. There has definitely been a dramatic change in terms of speed.'
It allows for more open, candidate-centric conversations, Gilbertson adds: 'It's a great leveller. You see more of someone's personal background – the context is much greater. Conversations have become richer for it. For example, I know all of the children of the senior stakeholders I deal with regularly. The same applies to candidates: I connect more than previously, when everyone was "suited and booted" and in a formal environment.
'The same applies to trainees and apprentices. Carrying out an online assessment process is far more efficient and cost-effective. When following competency-based processes it makes no difference doing so virtually.'
Speaking to the Gazette in June, Linklaters said that it planned to use an online assessment, with candidates completing timed exercises, followed by a partner and HR interview.
Graduate recruitment partner Alison Wilson said: 'You don't get the same gradual start to an interview online and you have to work hard at the start to put candidates at ease,' although it was still possible to 'get a good sense of their capabilities'.
Justine Stevens of RBUK Legal notes that a hybrid approach to interviews has been adopted in the recruitment of more experienced fee-earners during the last few months. First interviews are typically carried out virtually, but second and subsequent meetings are face-to-face, often at the candidate's behest, in order to view law firm offices.
Cormell says: 'Since the lockdown eased, 80%-90% of firms have carried out second interviews face-to-face, which we believe will be the way forward.' This may however be stalled by new government restrictions introduced at the end of September.
Tim Skipper at Totum Partners notes that law firms have interpreted the new restrictions in different ways, with some keeping offices open with a view to having at least a quarter of staff back in by the new year, while others have reverted to home working across the board.
When it comes to virtual recruitment, Skipper says one advantage has been the ability to record interviews – with the candidates' permission – enabling them to be shared internally with interested stakeholders in order to 'get a wider perspective' on any potential hire.
Virtual business as usual
For firms such as Gunnercooke and Excello Law, which were already operating a virtual business model, the move has been smoother than for more traditional office-based firms. Both have reported increased interest from potential candidates since the start of lockdown.
'Previously, there may have been some doubt in lawyers' minds as to whether their practice could transition to this model, but being forced to work remotely has prompted the realisation that it is quite feasible,' says Jo Losty, recruitment director at Excello Law.
The firm's whole model is set up to work remotely. 'Our support systems for lawyers are already there,' she says. 'They are seamless and focused on the challenges of remote working. There really hasn't been much of a transition for us a result of the pandemic. It's more difficult for a traditional law firm to reverse into this agile-working model.'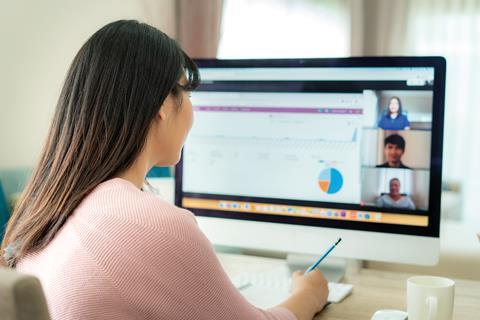 Gunnercooke marketing director Laura Fisher explains that the firm's recruitment strategy, which includes a rigorous selection process, mitigates any risks that may come with hiring someone into a new model. 'That's as much for the candidate as it is for us,' she notes. Part of this process includes personality profiling and presenting a business plan demonstrating that candidates can generate at least £150,000 in fees annually.
Losty explains that her firm has a similarly rigorous recruitment and induction process: 'We spend a lot of time from the moment a lawyer decides to join us, and even before that during the recruitment process, making sure that our model is right for the lawyer concerned. There is a lot of rapport-building, which we adapt to suit individual lawyers. By the time they decide to join us we have a good understanding of their concerns and how they've worked in the past, and they also have a good insight into the culture of the firm. Part of this involves speaking to other lawyers who are already here.'
Fisher explains that Gunnercooke has been onboarding new joiners remotely from the start. Before the pandemic this was supplemented through face-to-face networking events, including an annual networking symposium in September, which was replaced by an online programme of events. Each new joiner receives a welcome box which includes a cultural guidebook setting out the firm's history, vision and values, as well as behaviours. 'This is something we cover at the recruitment stage as well,' notes Fisher. 'We don't tell people how to serve their clients, it's really just to make sure they fit in with the culture of the firm.'
Caution advised
The stakes are high with any hire in the current climate: finances are stretched and minimising risks is crucial.
'There is never a cast-iron guarantee that it will be a successful hire, and things are even more complicated when the whole process is carried out online,' acknowledges James Rosenthal of Novus Flow. 'Candidates can sometimes feel that their expectations have not been met, or that the move isn't quite right or is a backward step in their career. These frustrations and resentments can be amplified when working remotely.'
Cormell advises firms to take a two-stage approach to any potential hire. 'We suggest clients carry out more than one interview. It sounds elementary, but it's surprising how many will make an offer on the basis of one meeting. If you are short on time, start the conversation with a short phone call. Something like that, which doesn't have the interview banner to it, allows you to see whether the candidate is going to be a good cultural fit.'
He recommends firms think more holistically when drawing up a job specification by not just focusing on the technical aspects of a vacancy. His agency uses an online question toolkit – iMA – which involves a short questionnaire. This is endorsed by Resolution for divorce proceedings, and splits people into four categories in terms of communication style. 'Some communication styles work better together than others, and this tool encourages firms to consider that aspect of any potential hire,' says Cormell.
'The real reason people leave an organisation is because of a lack of cultural fit and a lack of communication. Certain communication styles work better together than others. Communication is a gateway to culture.'
How people perceive things can be very different to how they were intended, he continues: 'An online tool such as iMA brings some objectivity to the proceedings.'
Stevens advises candidates to take a cautious approach to any move: 'The harsh reality is that firms have a far wider choice of candidate at the moment due to the number of redundancies as some firms carried out restructurings early on.
'We have to, in good conscience, say to candidates that they should think carefully about any move. If you have a valid reason, absolutely go ahead, but you need to think through whether this is the right time for you to move.'
Welcome onboard
Once a new starter joins, the big challenge remains onboarding them virtually, says Rees, ensuring that the right training and supervision can be given. While remote working can be ideal for those with a busy family life, it does not suit everyone. Junior staff, sometimes living in shared accommodation, are more likely to feel isolated due to being left unsupervised, without regular access to senior colleagues, and can suffer from mental health problems.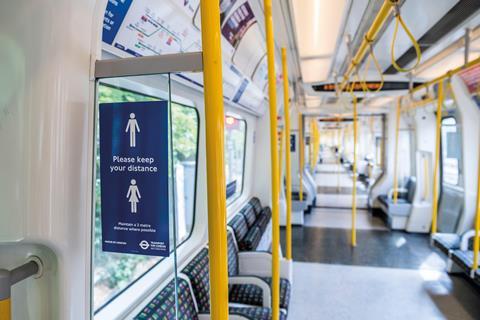 'Working from home is not on everyone's wish list,' says Stevens. 'Our less experienced candidates really miss working from an office and the interaction that generates.'
'Some firms are focusing on more senior hires for that reason, as it's easier to onboard them virtually, and they are generally more self-sufficient,' notes Rees.
'The million-dollar question is how to deal with onboarding,' says Gilbertson. 'No one has the full answer to that yet. Senior partners tend to already have their networks in place; the people hit by this are junior colleagues and hires. They need to gain knowledge through osmosis by sitting next to more experienced people. No one has found the answer to that yet.
'As a firm, we have switched all boarding processes online, and we have lots of structured calls with new hires in the first few days and weeks to try and make them aware of the culture of the firm, and keep them in the loop. We are trying to have some continuity that way, and we have lots of social stuff going on all the time.'
What now?
Most recruiters agree that the changes to hiring practices and onboarding procedures are here to stay.
'Law firms are quite resilient,' says Stevens. 'They have adapted to different ways of working over the years and I don't see this situation being any different.'
However, mindsets and recruitment practices will need to adapt: good mangers of virtual teams will be needed, requiring different skillsets and approaches.
Similarly, a firm's virtual offices and how they interact with staff remotely may become as much of a selling point for potential candidates as their physical offices.
Jo Losty, recruitment director at Excello Law, sounds a note of caution to firms adapting to new virtual hiring practices: 'Don't shy away from carrying out a rigorous recruitment process and adopt short cuts just because you are not meeting someone face-to-face. There is still the opportunity to get to know candidates.'
Maria Shahid is a freelance journalist