Nine months after junior lawyers 'lost confidence' in the profession's regulator and tribunal, has anything changed for the better? Eduardo Reyes reports
News headlines on 6 May 2020 reflected a series of grim milestones arising from the pandemic. Global confirmed cases hit 3.65m, while youth unemployment was predicted to climb to a million in the UK.
England may have been six weeks into its first lockdown, but letters were about to start flying between the Junior Lawyers Division and the Solicitors Regulation Authority on a very different topic. When JLD chair Charlotte Parkinson attached the committee's letter and hit 'send', it was to inform the regulator that junior lawyers had reached 'the point where we do not have confidence in its approach to regulatory matters'.
The prompt was the SRA's decision to continue with its prosecution of Claire Matthews, a recently qualified solicitor who had left sensitive documents on a train, then lied to cover her mistake. Matthews' mental health had affected her actions, the Solicitors Disciplinary Tribunal heard, mention of which should have led the SRA to seek an adjournment, the JLD argued.
Matthews was not an isolated example, the letter noted. Other cases had shown that 'junior lawyers are not being adequately protected by the SRA's approach to enforcement, in that toxic working environments and mental ill-health factors seem to be ignored in favour of pursuing junior lawyers'.
The JLD had in mind Sovani James and Emily Scott, who had erred in the context of toxic or high-pressure working environments.
On 19 May, SRA chief executive Paul Philip said: 'Cases such as this highlight that it is often where there is a failure to be open and honest when things go wrong (here, the loss of data) that we need to take action. We are also clear in our guidance that the health of the individual at the time of events may have a significant bearing on the nature and seriousness of any alleged breach.'
How the SRA approached the cases of James, Scott and Matthews still struck many as wrong. Matthews is appealing her strike-off, and at the time of writing 497 individuals had donated to the crowd fund to support her case, though she remains short of her £40,000 target.
A new approach?
The SRA relies on the treatment of dishonesty established in 1993 in Bolton v The Law Society and subsequent case law. But although it defends the approach it took in the prosecutions of James, Scott and Matthews, is the SRA – and the tribunal to which the JLD also wrote – listening?
Following three cases involving junior lawyers that have been determined since last year's exchange of letters, some do detect a change. Strike-off was avoided in all three.
In July 2020 the tribunal imposed no sanction on Michelle Craven following a prosecution in which the SRA successfully established that she had charged for work that she had not actually done while she was 'overwhelmed' with work.
Next, in October, Susan Orton, who the tribunal heard had suffered from panic attacks since childhood, was suspended but not struck off for acting dishonestly when she covered up a mistake in relation to a missed hearing.
Then, last month, the tribunal handed a temporary ban to Harina Panesar-Jagdev. This inexperienced solicitor admitted dishonestly amending an email to cover a mistake and was handed a temporary ban for what was recognised as a 'moment of panic'.
This led DAC Beachcroft partner Clare Hughes-Williams to speculate, on that firm's blog: 'Raising awareness of these issues appears to be having an effect and there does seem to have been a sea change in the context of some cases reported recently.'
A trend?
JLD chair Manda Banerji says the group 'has welcomed the SDT's finding in the case of Susan Helen Orton that her mental ill-health represented exceptional circumstances which warranted a suspension instead of a strike-off and would urge the SDT to continue to take into account the significant impact of mental ill-health as well as the impact of toxic workplace cultures on junior lawyers in future determinations'.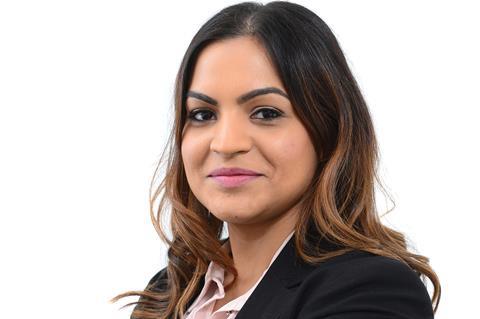 From the small number of cases it is difficult to say if there has been a change in approach. Jessica Clay, senior associate in the legal services regulatory team at Kingsley Napley, explains: 'There is not so much a change of approach, but a determination reached on the specific facts of three recent cases, where the fact pattern differs.'
The most recent trio of cases, she points out, 'refer to isolated incidents, conduct spanning an hour, momentary lapses of judgement only lasting a brief period before discovery or being self-reported'. This distinguishes them from previous cases: 'So it's perhaps an indication that the tribunal is focusing on the nature and extent of the dishonesty and looking at where "exceptional circumstances" might come into play.'
And, as Paul Bennett, partner at professional regulation practice Bennett Briegal, points out: 'We are waiting to see if Orton is appealed by the SRA.'
Low-hanging fruit
But while the facts are necessarily case-specific, the context in which regulatory investigation and enforcement occurs affects many. Whether or not a solicitor can afford adequate advice and representation during the process is an important issue for the 'fairness' of regulation.
The Solicitor's Handbook co-author and regulatory expert Gregory Treverton-Jones QC notes: 'Rightly or wrongly, there has long been a belief that the SRA targets those at the lower end of the profession. But all regulators tend to go for the low-hanging fruit – the easier wins.' By contrast, he notes: 'The SRA's recent record in high-profile contested cases against well-resourced respondents has been poor. The Leigh Day and Beckwith cases were lost, and although the SRA had a partial success in the Baker McKenzie case, that prosecution failed against three of the four respondents, leaving the SRA considerably out of pocket.'
Treverton-Jones says he 'can understand a reluctance to take on the giants of the profession, if there is such a reluctance'.
The primary purpose of professional regulation is, of course, to protect the public – a point stressed by the SRA and fully accepted in criticisms of the regulator and the SDT's handling of certain cases. But as Bennett says: 'The public expects to be protected. They do not expect to see people punished [for poor mental health]. Is the public interest served by blunt outcomes?'
The SRA responds
'We work in the public interest and it's important that everyone – the public and the profession – have confidence that we will take action when solicitors fall below the high professional standards expected of them.
'As we set out in our enforcement strategy, in all cases we will look at the context of misconduct and try to understand not just what has happened, but why. That includes looking at if wider factors relating to an individual's working environment might have directly contributed towards the issues under consideration.
'We know that the law can be a stressful environment, and we provide advice and support on our website through our "Your Health, Your Career" pages (tinyurl.com/y38erjm7) for those that feel that the job could be overwhelming them.
'As the Gazette has reported, we are already investigating firms for potential issues over workplace culture and the way they have handled issues.
'We'd urge anyone that feels that their working environment is causing them real difficulties to reach out for help as soon as possible.'
Bigger picture
Features of high-profile cases, such as Orton, touch on broader issues. 'The JLD is concerned particularly regarding junior lawyers who are new to the pressures of the legal industry, the significant costs and the harsh finality of decisions to strike off,' Banerji says. 'The JLD has repeatedly called on the SRA and the SDT to give greater weight to the impact of mental illness when making decisions to prosecute and when making determinations on conduct issues.'
She references the significance of the pressures that junior lawyers are under, which may provide the context for a 'moment of panic' or to conceal a mistake.
Clay explains: 'They may feel under more pressure to perform and, when it all becomes too much, have lapses in judgement in respect of their conduct and ethical decision-making, which in turn they may feel less able to come clean about for fear of being punished for doing something wrong.'
If bullying and unfair demands on junior lawyers make the public less safe, one argument runs, could the culprits not be the concern of the regulator and, if brought before it, the tribunal? Well, possibly.
'The messaging in the SRA Standards and Regulations is [now] much clearer – that, where necessary, the SRA will consider taking action against firms, not just individuals,' Clay says. 'This seems a definite shift in focus.'
She points to a 'clear indication' in its enforcement strategy that the SRA is seeking, through regulation, to 'promote a culture in which ethical values and behaviours are embedded. This suggests that there is now much more scope for the SRA to consider taking action against a firm itself, particularly where events in question demonstrate a failure relating to the culture of the firm and its supervision arrangements for which the firm should be held accountable'.
In the future, Clay says, firms will have to be 'alert' to this possibility.
Representation
But is Clay too optimistic? Just as successful prosecutions send a message, so do failed ones. And as Treverton-Jones points out, the SRA's most high-profile failures have been against respondents with well-funded representation. The JLD has concerns about funded representation – or lack of it – for junior lawyers.
'Junior lawyers are likely to face the added challenge of funding adequate legal representation for the defence of SRA investigations and prosecutions before the SDT, costs of which can run into tens of thousands,' Banerji says. 'Many high-profile cases where junior lawyers were struck off the roll involved unrepresented respondents.'
Could the answer be additional insurance? Leigh Day was fortunate in having insurance in place to cover the cost of its defence at the SDT. Now, supported by the JLD, Leigh Day is conducting a survey of junior lawyers to explore how the insurance market might fill this void. Could junior lawyers be protected in the same way as partners and compliance officers?
At present, Banerji observes: 'Although some firms have insurance policies to cover these costs, they very often only cover partners and compliance officers and explicitly not non-partners.'
Bennett adds: 'The take-up for [such] insurance is incredibly low. It is sensible and pragmatic to have, but it is not widely available to junior lawyers. There is a risk that the lawyers who need it are not the ones who have it.'
To be of use to junior lawyers, Bennett says, such insurance cannot be patchy: 'I would like to see it as a mandatory term, but what appetite would there be for that [from firms]?'
Best of six? Junior lawyers whose cases divide opinion
Struck off: Sovani James, November 2018
James backdated four letters to make it look as if she had progressed a clinical negligence case, with the deception lasting 17 months in total.
James' working environment was described as 'toxic', and the SDT declined to strike James from the roll, opting for a two-year ban. However, the SRA appealed and the court found for the regulator.
Struck off: Emily Scott, January 2019
Scott was a trainee acting under instructions when she raised bills for work that had not been carried out. Scott, who had blown the whistle on misconduct within the firm, had been found to have carried out her superiors' instructions because she wanted to stay in her job. The tribunal expressed 'considerable sympathy' with her position.
Struck off: Claire Matthews, April 2020
Matthews was a recently qualified solicitor who had been working in the Birmingham office of national firm Capsticks for a month when she left a colleague's briefcase on the train on her commute home.
Matthews told the SDT she was 'overcome by uncontrollable fear, anxiety and panic' in the following days. Six days after losing the case she told a colleague that she had left it at home, then a day later she emailed her supervisor to say it had been left on a train that morning.
She intends to appeal, and is crowdfunding to achieve this.
No sanction: Michelle Craven, July 2020
The SDT imposed no sanction on Craven following a prosecution in which the SRA successfully established that she had charged for work that she had not actually done while she was 'overwhelmed' with work.
Suspended: Susan Orton, October, 2020
Orton tried to cover up a mistake concerning a missed hearing. She suffered panic attacks after being informed of the initial mistake and was diagnosed with mental health conditions that contributed to her response. The tribunal found Orton had been dishonest with her firm, BPE Solicitors, and with the employment tribunal. She was suspended for six months.
Temporary ban: Harina Panesar-Jagdev, January 2021
Inexperienced solicitor Harina Panesar-Jagdev admitted dishonestly amending an email to cover a mistake and was handed a temporary ban from the profession for what was recognised as a 'moment of panic'.
Extreme outcomes
Only a very small number of solicitors appear before the SDT. The even smaller number of junior lawyers facing charges shows, Bennett notes, that this is a 'quite extreme' outcome. Why then, do these few cases create what he describes as a 'culture of fear', when 'the majority of lawyers will go through their careers without [experiencing] anything actionable or of concern'?
It is surely because they include features that members of the profession – and the public – relate to, from a pressured work environment to, in court, a perceived inequality of arms. 'I'd like junior lawyers to focus on having a support network, and focus on mental health and wellbeing,' Bennett concludes. 'That string of cases demonstrated that there needs to be a campaign of education on that.'
For more information on the JLD, and to take the Leigh Day survey on regulatory defence costs, see Regulatory defence costs: junior lawyers.


Features editor