As more than 2,000 delegates swamped Legal Geek, the biggest legal tech event in Europe, speakers reinforced the message that the customer/client experience should come first
October is conference season, and last week I attended the massive Legal Geek conference in London. I have seen it evolve from a hipster lawtech startup event into a massive legal tech festival, attracting 2,000 delegates from all over the world. Headline sponsors included Freshfields, Thomson Reuters, Barclays Eagle Lab and the Law Society.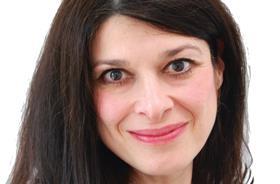 This was preceded by the Legal Innovators conference, a more intimate event which focused sharply on the business of innovation in law. Yet these very different events highlighted the same current themes and challenges across the legal tech ecosystem.
From a ripple to a wave
Legal Geek opened with a motivational talk by Rob Martineau, co-founder of TRIBE. He shared three lessons from running 1,000 miles across eastern Europe in 30 days.
First, start small, he urged. In 2011, Martineau started running home from work (as a trainee solicitor). In 2012, he and his two running partners signed up for the Marathon des Sables.
Next, take people with you. The 1,000-mile run was organised to raise £250,000 for the charity Love146 to build a safe house for human trafficking victims. Realising that they could not raise these funds on their own, Martineau and his running partners invited people to join them for shorter stages. As runners shared the event – including with the media – it grew, and they ended up with 250 runners. Martineau riffed on Robert Kennedy's famous 'ripple of hope' speech, saying that each person who takes part is a ripple; ripples become currents and currents become waves that change the world.
Third, pass on the baton. In 2015, the trio launched TRIBE, which makes performance nutrition and organises running and cycling events. And in 2017 they formed TRIBE Freedom Foundation to continue raising funds to flight modern slavery and end human trafficking.
Martineau's three lessons directly reflect the Legal Geek ethos. Legal Geek started as a meet-up in San Francisco. Now it is the biggest legal tech event in Europe. It attracts people from all parts of the legal industry and as Mark Cohen of Legal Mosaic said: 'It takes a tribe to change law too. We are not one geography and we are not just lawyers. We are now a profession within a global industry.'
Legal Geek is in the vanguard of legal tech's transformation from a ripple to a wave: from a niche interest into a global movement for change. It is also about passing the baton to the next generation: nextgen tech, nextgen lawyers, and nextgen law firms and legal service providers were all represented in the short talks and the start-up alley, together with established players.
Customer service: it's about them, not you!
Legal Geek limits talks to eight minutes, and there were 110 speakers, so this article identifies some key themes. One that ran through the entire day is that there is not enough focus on CX (customer/client experience).
This may be one of the barriers to tech adoption. Other challenges for law firms and legal departments included working with startups, data and digital – are firms driven by logic or storytelling? – legal design (in advance of Legal Design Geek the following day), investments and incubators, in-house sessions and startup demos.
Susan Hackett, CEO of Legal Executive Leadership, asked why lawyers have clients while businesses have customers. 'Is there something "unprofessional" about serving customers?' she asked. Client experience is all about the lawyer while customer service is about… the customer. But Hackett was not just advocating a change of lexicon, but a shift in attitude. When we hire a lawyer 'we don't know how much it will cost, how long it will take or who will be involved. I wouldn't hire a plumber on that basis.'
Hackett offered five tips for customer service:
1. Empathetic assessment – asking questions and listening to the answers;
2. Observe – drawing from your experience as a customer;
3. Define – a strategy that differentiates and tactics that deliver;
4. Ideate – not everything is awesome;
5. Consider your service model – what makes a great customer experience?
This was reflected in the in-house sessions. Victoria Sörving, head of legal at Funnel, which uses data to produce automated marketing reports, said: 'It's not about legal. It's not about tech. It's about the user experience.' And Chris Fowler, general counsel, BT Technology & Transformation, reflected: 'You can have all the systems in the world, but if your customer experience is lousy, you're finished.'
Go digital, stay relevant
As Bill Deckelman of DXC Technology and Dan Reed of UnitedLex explained, law firms' corporate clients are undergoing digital transformation, so they require digital legal professionals. To be digital is to stay relevant.
The same principles – digital for relevance and customer focus – apply when the users of a service are citizens. Susan Acland-Hood, chief executive of HM Courts & Tribunals Service, saw digitising legal processes as an opportunity to remove complexity and confusion. It is not about digitising current systems which are not working well for professionals or citizen users; it is about making the system better and cheaper, she explained. Each digitisation project starts with user research. This is reaping dividends. For example, reducing the online divorce application to a set of simple questions reduced the error rate (that is, when incorrect forms are returned to the applicant) from 40% to 1%.
Law Society president Simon Davis referred to lawyers' concern about being replaced by robots. 'If you work like a robot, you should be replaced by one,' he said. The differentiator is the human factor, so the solution is a swan-shaped law firm: empathetic, deep client relationships underpinned by mechanical automated processes beneath the waterline.
Platformisation and 'coopetition'
Platformisation is a trend that has emerged from the start-up dynamic, which has flooded the market with point solutions. This was discussed by Richard Punt of Thomson Reuters and Stuart Barr of HighQ (acquired by Thomson Reuters). 'Fragmentation is a brake on the pace of change,' explained Punt. Barr described Legal Geek's start-up alley as 'an explosion of vendors' powered by massive investment in the industry.
Platformisation is about creating a more unified, seamless, interoperable experience. Isabel Parker, chief legal innovation officer at Freshfields and Chris Grant, law tech director at Barclays Ventures, argued that there can be no innovation without collaboration. Barr, though, referred to 'coopetition' or cooperative competition, which seems a more realistic proposition for legal.
The 'explosion of vendors' theme was picked up by Christian Lang, head of strategy at Reynen Court, app platform for law firms which offers automated deployment – like buying an app on your phone. It is also about data analysis – a dashboard helps decision-makers understand who is using what. Reynan Court's 'source, evaluate, deploy' model reduces the legal procurement cycle from months to minutes. From the in-house perspective, BT's Fowler also suggested that legal needs more platforms, not point solutions, to improve the customer experience.
PUSHING INNOVATION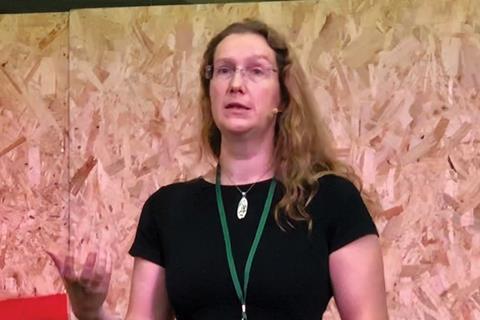 Legal Innovators focused in on innovation from the law firm and corporate legal perspective.
A panel chaired by Shilpa Bhandarkar, Linklaters' head of innovation, drilled down into the challenges of recruiting for a diverse innovation culture. Julius Reeves, consultant at Totum Partners, works with law firms to hire from outside legal to 'change the nature of law firm innovation programmes'. These are not limited to lawyers and knowledge professionals, and include technologists and data scientists from other industries – retail, energy, pharma. The discussion highlighted the role of training, mentoring and leadership. The main qualities are mindset and cultural fit.
The author would like to thank Jimmy Vestbirk and the Legal Geek team and Richard Tromans and Timo Karakashev of Legal Innovators
Tech procurement brought the discussion back to IT Strategy. Derek Southall of consultancy Hyperscale Group considered how much the legal tech landscape has changed, with multiple new competitors and tech offerings, and how this makes the law firm infrastructure model unsustainable. 'When you're driving a car, would you want a report at the end of the month about what speed you were going?' he asked.
A new ecosystem requires new skills and a different population. Nicola Shaver, global director of innovation and knowledge at Paul Hastings, highlighted the need to train lawyers in new skills and introduce cross-functional diversity.
This challenge was explored at Legal Innovators the previous week in a panel discussion on recruiting for innovation (see box). Here, measuring innovation success came down to the customer service mindset that was a main focus at Legal Geek.
Karyn Harty, partner at McCann Fitzgerald, said: 'It's all about clients who are happy with the outcome, even if we didn't achieve it in the way they expected. It's hard to measure but you can put metrics around it too.'
Ultimately, it is clear that the key to successful innovation and transformation, and surviving in the new, complicated legal landscape, is customer service, supported by data, technology and engagement.