Magic circle firm Allen & Overy has vowed to raise its game on addressing diversity in the partnership after a record year for promotions saw just two women make the grade.
The latest round of promotions, in which 24 lawyers were made up to partner, is the largest since 2008. But the figures of 22 men and two women mean more than 90% of the new partnership intake is male.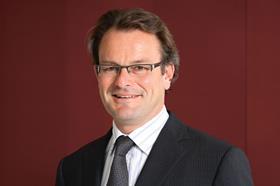 Wim Dejonghe (pictured), senior partner, said: We admit that this latest round has been disappointing compared to recent years in regard to promoting women, but as one of our top five strategic priorities that we set in 2016, we're aiming to drive change around gender diversity and LGBT inclusion. We want our firm to be talented and diverse and we are embracing significant structural change across the business.'
Strategic priorities include achieving better gender balance in the partnership and reaching a target of 20% female partners by 2020, ensuring that from 2020, 30% of annual partner promotions are women.
Ten of the latest promotions are for London-based lawyers. They become effective on 1 May.
Managing partner Andrew Ballheimer said: 'We've had a very busy year and are investing strongly across our network. Following a string of high profile lateral hires, it's fantastic to be able to promote some of our most senior lawyers to meet client demand.'
Last month the Gazette reported that another magic circle firm, Linklaters, had also failed to hit its gender diversity target, with women comprising five (19%) of 26 new appointments.
Linklaters was one of the first magic circle firms to adopt gender diversity targets. In 2014, it pledged that at least 30% of new partner appointments would be women.
Senior partner Charlie Jacobs said at the time: 'As excited as we are by today's announcement, we are disappointed that we have failed to reach our target for female partners in this year's election.'
By contrast City firm Charles Russell Speechleys announced today that it has promoted six of its lawyers to partner, four of which (66%) are women.