Law firms should consider appointing a 'mental health first aider' or wellbeing champions and mentors to ensure employees are not suffering from stress or ill-health at work, according to junior lawyers.
In guidance published today The Junior Lawyers Division (JLD) recommends several measures for firms to adopt. The guidance has been published to tie in with Time to Talk Day, when the nation is encouraged to break the silence around mental health problems.
Among its suggestions are that firms should adopt a wellbeing strategy – to be signed off by senior members of staff – and appoint a mental health first aider, to whom employers could speak to before deciding whether to seek professional help.
The JLD created the guidance in response to the results of a survey it undertook last year in which more than 90% of respondents said they had experienced stress in their role.
More than one in four said they had experienced 'severe or extreme' stress or had suffered a mental health problem in the past month. Further, 73% of respondents reported that they did not know if their employer provided any guidance or support in relation to mental health at work. The JLD is undertaking the survey again this year to see if there has been any change to the figures.
The guidance comes as the LawCare helpline for lawyers reported an 11% increase in call volumes last year. The charity said it dealt with nearly 900 calls in total last year, from 616 callers. Half of the solicitors and barristers who sought help cited depression or workplace stress.
Other recommendations in the guidance include conducting 'health risk assessments' under which firms would regularly review employee overtime and ensure it is not excessive.
The JLD said: 'The JLD understands that not all of the recommendations made in this guidance are suitable for all organisations and that each organisation will need to consider, depending on its size and resources, which recommendations they are able to focus on and implement.' The guidance is applicable for all employees.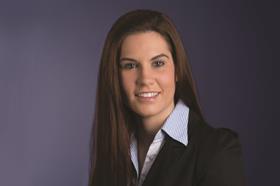 Kayleigh Leonie, Law Society council member for junior lawyers, who prepared the guidance, said: 'The JLD hopes that organisations employing junior lawyers will find this guidance useful and that it will encourage organisations to take a more active approach in tackling resilience and wellbeing issues in the workplace.
'The legal profession has a long way to go to alleviate the stigma around mental health and by supporting its workforce; an organisation can significantly boost workplace morale and productivity as well as attracting and retaining talent.'