A charity helping lawyers with mental health problems has reported an 11% increase in call volumes in 2017.
LawCare dealt with nearly 900 calls in total last year, from 616 callers> Half of the solicitors and barristers who sought help cited depression or workplace stress.
Other issues included disciplinary concerns (8%), anxiety (7%), bereavement (7%) financial problems (4%) and bullying and harassment (4%). Issues which made up the remaining 33% included chronic illness, alcohol and drugs, career development problems and relationship issues.
The majority of callers to the helpline were women (65%); 45% were trainees or had been qualified five years or fewer.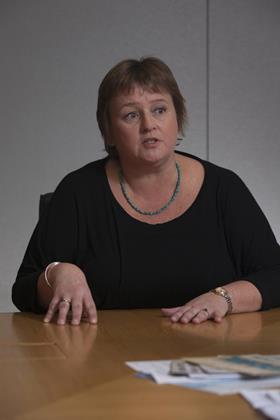 Elizabeth Rimmer (pictured), chief executive of LawCare, said: 'These figures show that more lawyers are willing to come forward and ask for help. We are working with our partners across the legal community to raise awareness about why mental health matters. Law can be a pressured industry to work in with long hours and a heavy workload which can lead to stress and mental health issues.'
The charity offers one-on-one peer support and also works with employers to promote wellbeing at work.