The Judicial Appointments Commission has failed to deliver on diversity, Labour MP David Lammy has said, urging the government to take further the recommendations from his landmark race review to halt the rise in the number of young black, Asian and minority ethnic (BAME) defendants.
Lammy told a Youth Justice Summit in London today that since publishing his review last year, the proportion of young BAME people in the criminal justice system has risen from 41% to 45%.
The Tottenham MP once again expressed regret that he did not recommend diversity quotas for the judiciary. 'It's unacceptable we have cities in our country that are diverse where there is not a single ethnic minority judge to be found,' he said. 'The Judicial Appointments Board, or whatever it is called, it has not delivered on diversity. Ethnic minority lawyers do not want to be applying again and again, it's embarrassing.'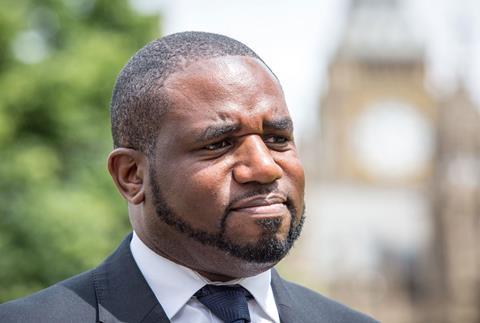 On a more positive note, Charlie Taylor, chair of the Youth Justice Board, told the summit there had been a 'huge' reduction in the number of children entering the criminal justice system since figures peaked in the last decade. Taylor, who led a government review into the youth justice system, attributed part of the reduction to changes in police behaviour and 'political duress' that was placed on police to meet arrest targets.
Taylor said: 'We are seeing much better collaboration between the police and other services than we have ever done in the past. It's no surprise to see a police officer and social workers in a youth offending team sharing a desk, looking at a case file. That would have been unimaginable 20 years ago.'
The summit heard that the board is currently looking at the use of cautions, which varies across the country. Children are rarely issued with cautions in Surrey, Taylor observed. The board will examine the drivers behind people accepting a caution. Taylor said; 'Sometimes for children, taking a caution is the easy option. They're prepared to do things or say things that may have a long-term effect on their career or life in order just to let out of the police station or court.'