The government's EU withdrawal bill risks building a 'one-way street' that will make it impossible for solicitors to advise their clients about the possible outcomes of their case, family lawyers have warned.
As parliament continues to consider the European Union Withdrawal Bill, family law groups Resolution, the Family Law Bar Association and the International Academy of Family Lawyers flag up potential dangers in their report, Brexit and Family Law, published today.
The report says the government's current approach with the bill - to replicate EU instruments in domestic law while alternative arrangements are negotiated - is 'unsatisfactory' as an interim or long-term arrangement. A lack of reciprocal arrangements with EU member states will create unfair outcomes, the groups warn.
For instance, if a German husband issues a divorce petition in Germany and the next day the English wife issues her petition in England, proceedings in England would have to stop. However, if it was the other way round, Germany would not be obliged to respect the fact that the English petition was issued first. If a mother abducts a child from the UK to Spain, and the Spanish court decides not to return the child to the UK, the UK court would lose its ability to overrule the Spanish decision and order the child's return. The father would have to litigate in Spain.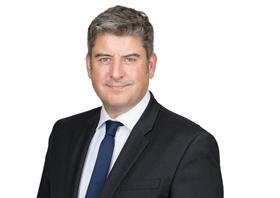 Daniel Eames, chair of Resolution's international committee, said: 'Families needing to go to court must know that whatever court they end up in, in whatever country, that decision will be respected by other courts. Without reciprocity there is a risk of a "one way street" - the UK would continue to apply EU family law and be obliged unilaterally to recognise and enforce decisions of other EU member states - whereas EU member states would not be obliged to recognise and enforce our decisions.'
The report states that a bespoke arrangement, setting out a new framework for family law cooperation between the UK and EU, will not be achievable by 2019.
The groups recommend that the government replicates EU instruments into domestic law and maintain the reciprocal arrangement between the UK and EU member states. The UK would remain subject to the Court of Justice of the European Union (CJEU), which would be a 'central arbiter of disputes' about how provisions are interpreted.
Eames said: 'Our concern is that family law will go unnoticed among all the talk of trade deals, immigration and internal party politics. It may not top the government's priorities for Brexit, but the impact of inaction would be felt by families and their children for many years to come.'