A bank suing City firm Ashurst over the disappearance of an $85m (£65m) security deposit has lost its appeal to have client instructions disclosed.
In Raiffeisen Bank International AG v Asia Coal Energy Ventures Ltd & Anor Lord Justice Males ruled that instructions given to the firm were part of a 'continuum of communications' in a legal context and therefore privileged. Any possibility of lifting legal privilege was removed as the client had not authorised Ashurst to say any more about the instructions, even if the outcome of these instructions had been made public.
The court heard that, while acting for an Indonesian company providing finance in connection with a share sale agreement, Ashurst provided a written confirmation to an Austria-based investment bank that it had been instructed to secure the deposit funds.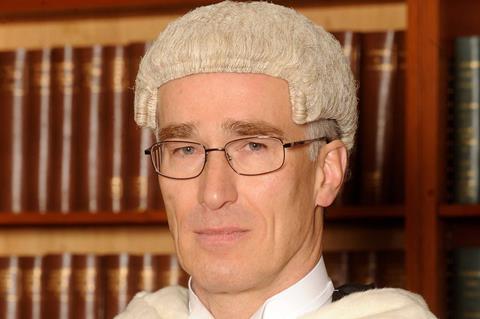 The bank claims that, in reliance on that confirmation, it agreed to release its security to enable the transaction to proceed. It was now apparent, however, that although it did receive the $85m into its client account, within less than three months the money was no longer there and the balance of the client account had been reduced to zero.
The bank commenced an action not only against the buyer, who failed to pay the agreed price, but also Ashurst, alleging that by issuing the confirmation it undertook obligations of which it is in breach and made representations that were untrue. Ashurst accepts undertaking contractual obligations to the bank, but disputes the scope of these obligations.
The appeal arose following requests from the bank for disclosure of documents and information relating to instructions received by Ashurst from the client. The High Court ordered Ashurst to disclose the balances on its client account, but otherwise refused the bank's applications, holding that the material sought was privileged.
Males LJ said Ashurst's liability was likely to turn on the true meaning and effect of its written confirmation. The High Court had held that the instructions which Ashurst had when it gave the confirmation were confidential.
On appeal, the bank submitted that by authorising Ashurst to enter into a legal relationship with the bank and to make statements about its instructions, the client 'impliedly authorised' Ashurst to disclose those instructions. Ashurst disputed that a statement to a third party did not automatically grant access to the instructions behind that statement.
Males LJ said Ashurst had undertaken an independent obligation to the bank and there was 'no question' of the client authorising it to say any more about instructions.
He added: 'I can see no reason why such matters should cease to be confidential as between solicitor and client merely because the client authorised Ashurst to make the statements contained in the confirmation.' The appeal was dismissed.