A costs judge has ruled there is good reason to depart from a claimant's costs budget and allow a reduction in hourly rates.
London firm Bolt Burdon Kemp had sought costs of £121,000 after settling a case for £250,000 for a claimant who suffered abuse as a teenager at a council-run care home.
The defendant solicitors, national firm Browne Jacobson, took issue with the proportionality of the bill and applied for a detailed assessment.
The case was regarded as an important test of what constitutes 'good reason' for departing from an approved budget.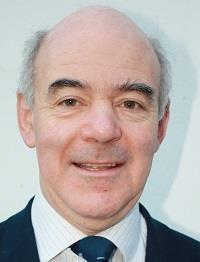 At the hearing in June, the defendant solicitors submitted that hourly rates already allowed in the incurred costs should be applied to the budgeted costs, thereby reducing the partner's rate from between £355 and £375 an hour to £340. An adjustment to the hourly rate was a 'good reason' to depart from the budget since rates had not been addressed at last August's costs case management hearing.
Claimant solicitors said the court was not fixing hourly rates and the number of hours to be spent doing the work: instead the court wanted simply to approve an amount and leave how that money is spent up to the party.
Sitting in the senior courts costs office in RNB v London Borough of Newham, Deputy Master Campbell said he could not accept that hourly rates were not subject to the 'rigours of detailed assessment'. He said the claimed-for costs figure would be disproportionate if left unchanged, particularly given that the case was settled without trial and a Part 36 offer to settle was made at the outset.
'The aggregate of the incurred costs as assessed and the budgeted costs as assessed thus far, if left unaltered, would result in the court allowing costs that were reasonable and necessary but not proportionate,' said Campbell.
'That difficulty can be addressed by permitting the claimant to recover the sum that would have been allowed had the assessed rates for the incurred costs been applied to the budgeted costs.'
Campbell cited the Harrison costs case decided earlier this year, in which the Court of Appeal ruled an approved budget could not be re-opened by a costs judge at detailed assessment unless there is 'good reason' to do so.
The judge said both parties must now agree the figures having regard to his decision.