A High Court judge has urged that solicitors warn clients of the limits of confidentiality, after raising concerns at the increasing number of disputes about the issue.
In a postscript to the judgment in Infederation Ltd v Google LLC & Ors, Mr Justice Roth said there was an increasing tendency for excessive confidentiality claims to be asserted over information in competition law proceedings and intellectual property cases. Such claims are then curtailed or renounced in response to protests from the other side or intervention by the court. 'This is wasteful of time and costs, and it is not the way modern litigation should be conducted,' said Roth.
The judge conceded that legitimate trade secrets and confidential information merit protection. But equally he stated that redactions or restrictions were exceptions to the normal regime for disclosure.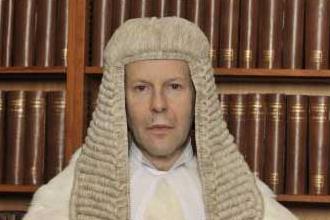 'Just as solicitors will not unquestioningly accept their client's view as to which documents are relevant for disclosure, I consider that they should not necessarily be satisfied by their client's view that open inspection of a document should be restricted on confidentiality grounds,' said the judge. 'Solicitors should advise their client as to the proper limits of confidentiality.'
In Infederation, confidentiality rings had been established by court orders, giving effect to an agreement as to who could see relevant documents. The inner confidentiality ring, referred to as the LEO (legal eyes only) included external solicitors, counsel and economic experts, while the more restricted RLEO comprised 10 named external solicitors and counsel.
In a hearing last November, the claimant applied for admission of an independent expert to both LEO and RLEO. Roth noted that the fact that both sides appeared represented by leading and junior counsel, with the arguments taking all day, showed how significant an issue it had become. The judge eventually considered that the expert be entitled to inspect LEO and RLEO documents, against an appropriate confidentiality undertaking to the court.
Before the court the claimant had complained about what she asserted were excessive and unreasonable claims of confidentiality by search engine giant Google, which were then progressively reduced. Google rejected any suggestions that it had behaved improperly and pointed out the claimant had also made extensive claims of confidentiality.