A letter from the lord chancellor to MPs has highlighted the overwhelming call for divorce law to be reformed, with the Ministry of Justice's consultation attracting nearly 600 responses two weeks before it closed.
Justice secretary David Gauke has already confirmed he wants to scrap 'archaic requirements' to allege fault as part of plans to reform the legal requirements for divorce.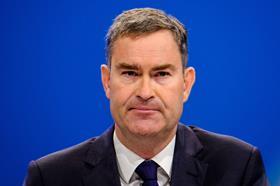 The ministry's consultation closed on 10 December. Gauke told Bob Neill, chair of the House of Commons justice select committee, on 28 November, that the nearly 600 respondents were 'broadly supportive' of the proposal to remove a fault-based system and provided 'thoughtful ideas on how best to reduce conflict for couples and families within the divorce process'.
Gauke said: 'My officials have met many stakeholders and are continuing to engage with relevant parties to ensure that we work through technical options and consider wider impacts.'
Respondents include the Law Society, which has urged the ministry to restore legal aid so that separating couples can receive early advice. The Society says the divorce process 'cannot simply be understood through the lens of how long it takes parties to reach decree nisi or absolute'. The Bar Council has told the ministry that making separating couples wait six months before their divorce is finalised is an 'unacceptable delay' for those who do not have children or who have straightforward financial affairs.
Gauke does not indicate when the ministry will make its decision, just that it will 'carefully consider the feedback received over the entire [consultation] period to further shape and refine our reform proposals'.