The long-awaited report of the independent review of the Human Rights Act recommends modest changes to the 1998 legislation but also stresses the need for 'civic and constitutional education' about human rights questions.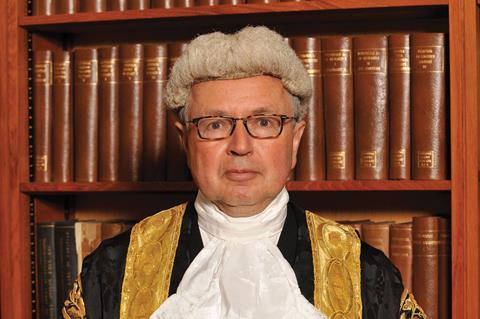 Unveiling what he described as 'a coherent package of reforms to the Human Rights Act, putting our common law and case law centre stage', Sir Peter Gross, chairman of the review panel, said 'It is our view that the Human Rights Act works well and has benefited many.' The panel's proposals are designed to improve how the act works, both domestically and in the UK's relationship with the European Court of Human Rights. He urged the government to implement them in full.
Specific recommendations of the review, which was set up a year ago by then lord chancellor Robert Buckland, include:
Amending section 2 of the act to clarify the priority of rights protection. This would require UK courts interpreting a European convention right to apply domestic statute and case law before taking into account ECtHR case law. Otherwise, the review concludes that no change is needed in respect of the margin of appreciation. 'The UK courts have, over the first 20 years of the HRA, developed and applied an approach that is principled and demonstrates proper consideration of their role and those of parliament and the government.'
Amending section 3 to clarify the order of priority of interpretation, creating an enhanced role for parliament in particular through the Joint Committee on Human Rights and introducing discretion to make ex gratia payments where a declaration of incompatibility with the ECHR is made.
Enabling UK courts to make suspended quashing orders where a challenge to a designated derogation order succeeds.
Introducing of a new power to suspend quashing orders on subordinate legislation or make them prospective only, as with judicial review generally.
Curbing the 'unsatisfactory' extra-territorial application of the Human Rights Act.
The review also urges the government to give 'serious consideration... to developing an effective programme of civic and constitutional education in schools, universities and adult education. Such a programme should, particularly, focus on questions about human rights, the balance to be struck between such rights, and individual responsibilities.'