The government will not back down over its latest criminal legal aid fee cuts despite facing High Court action from the Law Society, justice minister Dominic Raab has suggested.
On Monday Chancery Lane confirmed it will issue a pre-action protocol letter for judicial review in relation to changes to the litigators' graduated fee scheme (LGFS), which remunerates solicitors for Crown court work. The Ministry of Justice has confirmed it will reduce the cap on the number of claimable pages of prosecution evidence (PPE) from 10,000 to 6,000. The cut is due to come into force tomorrow (Friday).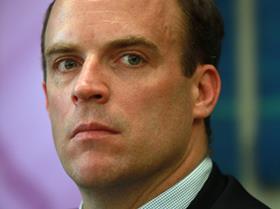 Raab told a Westminster Hall debate on legal aid yesterday that, since 2013/14, annual spend on work under the LGFS scheme has risen by more than £30m, mainly due to the costs judge's ruling in R v Napper [2014] 5 Costs LR 947, which broadened the scope of PPE.
Raab said the government does not accept that the increased spend reflects an increase in the work done by defence solicitors. 'We have targeted the action to the 2% of Crown court cases—the most expensive cases—in which the problem was identified. Effectively, the change involves a shift in policy so that more remuneration is for work that is actually done and not just for the amount of paperwork that is produced in court,' he added.
Raab revealed that the ministry will shortly make an announcement on evidence requirements for domestic violence and abuse following an internal review.
However, despite lengthy submissions from opposition MPs about the impact of the government's legal aid cuts, Raab's comments suggested a repeal of the Legal Aid, Sentencing and Punishment of Offenders Act 2012 is unlikely.
Raab began his speech by reminding MPs that the ministry spent £1.6bn on legal aid last year, which represented more than a fifth of the department's budget. He also highlighted a Council of Europe survey which found, even after the Legal Aid, Sentencing and Punishment of Offenders Act, that spending on legal aid per person in England and Wales was the highest for all Council of Europe members.
Highlighting the need to promote alternative dispute resolution more, Raab said people should feel 'empowered to pursue their case 'without having to find a lawyer at great expense'.
Acknowledging that he has read the Bach Commission's report on access to justice, Raab said he would 'love to know where opposition members would make allocations of public funding to pay for the estimated £400m needed to fund those reforms'. The commission calls for a significantly simpler and more generous legal aid scheme; evidence for civil and criminal applications to be simplified and relaxed; and legal aid to be restored for early legal help to pre-LASPO levels for all social welfare law.
A spokesperson for the Ministry of Justice told the Gazette: 'Defence solicitors do valuable work and we remunerate them fairly. We will defend any challenge vigorously.'