The Supreme Court's job is not to legislate, its president has stressed, as the UK's highest court prepares to hear two eagerly-awaited cases in relation to divorce and civil partnerships.
Next month the Supreme Court will hear Owens v Owens, after the Court of Appeal said it could not interfere with a lower court's decision to refuse to grant Tini Owens a decree nisi, even though the judge had correctly found that the marriage had broken down.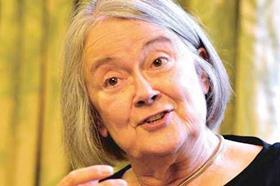 Family law group Resolution is intervening in the case. Lady Hale, president of the Supreme Court, told Resolution's annual conference last week that the case is a 'rare example of the court rejecting a behaviour petition on the ground that the husband's behaviour was not objectively bad enough to make it unreasonable for the wife to live with him'. However, the court's job is to interpret the law - only parliament can legislate, she said.
'It may well be that the existing case law on the meaning of "behaved in such a way that petitioner cannot reasonably be expected to live with him" is correct and sufficient. But it has never been considered at Supreme Court level before and there is a persistent tendency to fall into the "linguistic trap" and label this "unreasonable behaviour" for short, which may distort the approach,' she added.
Hale said the Supreme Court allowed Resolution to intervene in the Owens case 'because they concentrated on the legal rather than the policy arguments. What the current law is and what the law ought to be are quite separate matters'.
Meanwhile Hale said she was 'rather hoping' that parliament would solve matters for the court ahead of hearing Steinfeld and Keidan v Secretary of State for Education on extending civil partnerships to heterosexual couples.
Hale said a declaration of compatibility merely 'draws attention to the violation of rights involved in the incompatible provision'. She said: 'There is (almost) always more than one solution to unjustified discrimination on suspect grounds - one can level up or level down. The choice is between letting both having the option of marriage or civil partnership or insisting that both have only marriage (I cannot imagine that they are considering abolishing marriage and insisting that both have only civil partnership).'