The Law Society is expected to find out in September if its challenge to the government's decision to cut criminal legal aid fees has been successful.
For the past two days Lord Justice Leggatt and Mrs Justice Carr DBE have been hearing submissions from Blackstone Chambers' Dinah Rose QC, representing the Society, and One Brick Court's Martin Chamberlain QC, representing the lord chancellor.
Rose told the court on Tuesday that the Ministry of Justice's consultation on reforming the litigators' graduated fee scheme, which remunerates solicitors for Crown court work, came 'out of the blue' and 'with no warning'.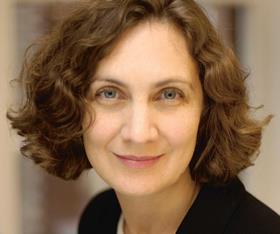 The Society argues that the lord chancellor's analysis, which informed his proposals, was completely withheld from consultees and revealed for the first time as a result of the litigation. Instead, consultees including Chancery Lane were told about the lord chancellor's belief that a costs judge's decision in Napper in 2014 was prompting higher claims and that this was supported by 'anecdotal evidence of caseworkers'.
However, Chamberlain told the court that consultees knew the majority of a £49m fee increase was attributable, in the lord chancellor's view, to Napper and that he wanted expenditure to return to pre-Napper levels. Chamberlain also argued that a 'reasonable reader' could make certain inferences from what was stated in the consultation paper.
Leggatt questioned what appeared to be the suggestion that information not included in the consultation paper 'has to be eeked out by the process of deduction and request'.
Chamberlain replied that the ministry had 'engaged a consultee such as the Law Society, which has a history of engaging and asking for further background material when that's required. It can be assumed that the Law Society or other consultees in a similar position will ask the question they want to see the material behind the conclusions set out in the consultation paper'.
However, Leggatt asked: 'What's the point of keeping it out of the consultation paper?'
The lord chancellor argues that he took his decision to reduce the cap on the number of claimable pages of prosecution evidence based on careful quantitative analysis by officials and bearing in mind that the effects of the decision would be carefully monitored and criminal legal aid fees were to be shortly more comprehensively reviewed.
The fact that consultees were not informed that the lord chancellor relied on an internal estimate that Napper led to a £33m increase in LGFS expenditure, and were not provided with the data or modelling that led to the estimate, did not render the consultation so unfair as to be unlawful. The lord chancellor also argues that there was no promise to conduct a comprehensive review of the market before making any changes to the scheme.