More than half of 18 to 24-year-olds would like more emphasis on learning about the law in school, according to new research showing a hunger for more public legal education.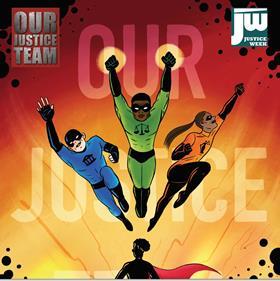 Polling by the Bar Council, the Chartered Institute of Legal Executives (CILEx) and the Law Society of England and Wales published to mark the start of Justice Week 2020 shows fears that democracy and freedoms are being eroded.
The Populus survey – which questioned more than 4,000 people – indicates a widespread anxiety about the state of our democracy and freedoms, with 34% of young people expressing concern at having less freedom – a figure that increases to 40% in the 55 to 64 age group.
Respondents said democracy and freedoms are being eroded and put freedom of speech and expression at the top of their list at 57% overall. Freedom of worship, travel freedom, education and healthcare were much lower on the list (16% and below).
Law Society president Simon Davis said: 'Our survey showed that the public appreciate the need to know how the law works, and as part of this we want to enlist the help of schools to further educate children.Very often members of the public struggle even to identify a problem as a legal issue, so are not inclined to seek specialist advice. To help broaden everyone's knowledge of the law, we are including a drive for teachers to bring teaching of the law more into schools for our special week.'
Amanda Pinto QC, chair of the Bar Council, said: 'Law and justice play important roles in the public's everyday life, from defending democracy, to protecting freedoms and helping to save the planet. As this survey shows, young people clearly have an appetite for greater knowledge about how the law can help everyone play their part in society. Justice Week 2020 is about encouraging that awareness.'
CILEx chair Professor Chris Bones said: 'At a time when many people are voicing concerns about how we hold the powerful to account for their actions in a democratic society, it is more important than ever that members of the public understand how the law works to ensure that everyone plays by the rules. Young people in particular want companies, public services and the state to fulfil their obligations, particularly in respect of the climate emergency.'
Justice Week runs to 28 February. This year's theme is Our Justice Team. The visual identity for this week has been modelled on the concept of superheroes, based on the theme that the law is heroic.