The government is confident that the legal aid sector is operating at sufficient capacity - despite being told that legal aid lawyers are 'hanging on by the skin of their teeth'.
Labour MP Karen Buck. who secured a Westminster Hall debate last night on the government's post-implementation review of its legal aid reforms, told justice minister Lucy Frazer that major gaps in service are not being addressed.
Buck, chair of the all-party parliamentary group on legal aid, said she had been contacted by Russell Conway, a housing lawyer with London firm Oliver Fisher, earlier in the day. He told her that legal aid lawyers 'are hanging on by the skin of their teeth. Worse still large numbers of clients cannot get access. Yesterday I turned away 10 prospective housing clients as their cases were no longer within scope'.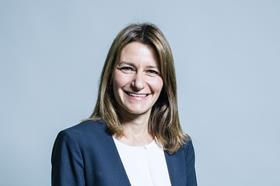 However, Frazer told the debate that the Legal Aid Agency regularly reviews market capacity and received bids from over 1,700 organisations wishing to deliver face-to-face civil work. 'Those organisations submitted more than 4,300 individual bids, so [the agency] is confident that a good quantity of people are providing work at the moment.'
The minister did not respond to Buck's request to comment on Friday's contract 'debacle'. However, Frazer is meeting the Law Society this month to discuss its duty solicitor heatmap.
Despite over 18,000 discrimination cases going through the government's mandatory telephone gateway and an estimated 10% referral rate, Buck told Frazer that 16 people had been referred for face-to-face advice in the last five years.
Frazer said she recently had a meeting in Nottingham with the Legal Aid Agency and the provider of the gateway to understand how the service operates. 'I was interested to hear that they say that more than 90% of people find the service helpful, but I will continue to look at that,' she said.
During the hour-long debate, Buck highlighted transparency concerns over the ministry's review process, pointing out that no minutes of meetings with stakeholders have been published, nor has any independent research been commissioned. Buck welcomed the Equality and Human Rights Commission's recently announced inquiry on whether changes to legal aid funding have left some discrimination victims on lower incomes unable to access justice.
Hugh Gaffney, Labour MP for Coatbridge, Chryston and Bellshill, urged the ministry to heed the Law Society's request for an economic review of the long-term viability of the criminal legal aid system. Andy Slaughter, Labour MP for Hammersmith, highlighted 'advice deserts' across the country.
The Scottish National Party's Joanna Cherry, MP for Edinburgh South West, outlined findings from an independent review of legal aid in Scotland. Cherry, who did legal aid work for people who had accidents at work, told Frazer that the 'Scottish experience shows that, with less spending per capita, it is possible for legal aid to involve a wider scope and more eligibility'. Yasmin Qureshi, Labour MP for Bolton South East, said many small high street firms have closed down because they cannot afford to keep going.