Legal advice privilege, once established, remains in existence unless and until it is waived, the Court of Appeal has held.
In Addlesee & Ors v Dentons Europe LLP Lord Justice Lewison ruled that the claimant should not have access to documents held by the international firm (then operating in England as Salans LLP) relating to advice given by the firm to a company since dissolved.
Investors in a scheme marketed by Cypriot company Anabus Holdings Ltd now claim the scheme was fraudulent, and brought proceedings for deceit and negligence against Dentons in 2016 after Anabus went out of business. They wish to see documents passed between Salans and Anabus which were subject to privilege at the time. The lower court ruled that privilege continued to exist notwithstanding the dissolution of Anabus, a decision appealed by the investor claimants.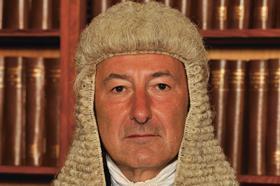 On appeal, the investors argued that legal advice privilege was a right solely for the benefit of an identifiable client and that no third party was entitled to assert it. If there was no legal person entitled to assert this right, it followed that privilege ceased to exist – and with no real prospect of the company re-emerging the relevant documents could now be disclosed.
Dentons submitted that once privilege has been attached to a communication, it will cease only if waived by the client (or someone otherwise entitled to waive it) or is overridden by statute.
Citing several authorities, Lewison LJ found in favour of the firm. The judge noted that documents were privileged because they were created for the purpose of giving or receiving legal advice, and the inherent characteristics of that arrangement endure. He stated that privilege attaches to a communication and thus remains established unless it is waived.
The judge said legal advice privilege was 'not merely a private right' and that privilege does not cease on the death of a living person, so could not be given up here. The claimants' argument, he asserted, would amount to a 'retrospective redrawing of the boundaries of legal advice privilege'.
The court heard submissions about a related case, Garvin Trustees Ltd v The Pensions Regulator, in which privilege did not survive the dissolution of a Northern Irish company. The lower court was bound by Garvin but the Court of Appeal was not.
Lewison LJ overruled Garvin, adding: 'Whether there is no one who can now waive [privilege]; or whether the Crown could have waived it but has not done so; does not matter.'