Bereaved families could be granted legal aid to be represented at inquests after the government announced it is looking into how it can address a perceived inequality of arms between individuals and the state.
The Ministry of Justice has issued a call for evidence from anyone who is involved in or has been affected by the inquest process about the need for legal representation.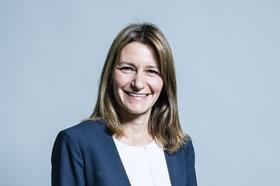 Justice minister Lucy Frazer said: 'The inquest process can be extremely difficult and the government is committed to ensuring that bereaved families can access the support they need. That is why we are opening a call for evidence, to help determine whether changes need to be made to the availability of legal aid for these cases.'
Legal help - funding for the initial advice and assistance level of legal aid - is available to the deceased family's in the run-up to an inquest. Funding for legal representation is not generally available in most cases. However, exceptional case funding may be provided where the failure to provide representation would likely breach article 2 of the European Convention on Human Rights ('Everyone's right to life shall be protected by the law') or if there is a significant public interest in the applicant being represented.
The ministry acknowledges specific calls for the system to be reviewed. Dame Elish Angiolini, who led an independent review of deaths and serious incidents in police custody, said coroners must go the extra mile to help unrepresented families, which lengthens proceedings and increases costs, making the lack of automatic funding a 'false economy'. The Right Reverend James Jones, chair of the Hillsborough Independent Panel, said in a government-commissioned report that there was a 'pressing need' for bereaved families to receive publicly funded legal representation at inquests where public bodies are legally represented. The chief coroner, in 2016, said that 'in some cases the inequality of arms may be unfair or may appear to be unfair to the family'.
The ministry has amended guidance so that only the individual applicant's financial means will be tested. It now wants to know if the current financial means assessment can be made more accessible and easier to use.
It asks for examples of cases where it has been difficult to establish whether article 2 has been triggered and the impact that the number of lawyers representing the state has on bereaved families' experiences. The ministry also wants to know if the Legal Aid Agency provides 'clear reasons' for its decisions.
The call for evidence, which contains 24 questions, ends on 31 August.