The seemingly forgotten issue of extending fixed recoverable costs has not gone away – though changes won't be with us for more than a year.
Costs expert Professor Dominic Regan said last week that the government remains 'mad keen' on imposing fixed costs on most civil claims valued up to £100,000. The only exceptions would be for clinical negligence claims and cases which are too complex to be suitable.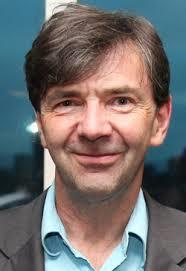 Speaking at a webinar hosted by international firm DWF, Regan predicted that a fixed costs regime could be in place by October 2021, despite the Ministry of Justice being relatively quiet on the issue in recent months.
'The man in charge of the project has left the MoJ, but I promise you it has not gone away,' said Regan. 'The MoJ are very keen and this absolutely is going to happen – we are looking at October 2021 [but] fixed costs are going to come.'
The subject has barely been spoken about since the Ministry of Justice said in March 2019 it would adopt most recommendations made by Sir Rupert Jackson for a fixed costs regime. The government's enthusiasm appeared only lukewarm – it took longer to respond to Jackson's review than he spent preparing it – but proposals were brought forward to assign cases up to £100,000 to an extended fast-track. The proposed figures for the costs themselves were kept at the same level as put forward by former Court of Appeal judge Jackson, whose previous review had formed the basis of part of the Legal Aid, Sentencing and Punishment of Offenders Act 2012. In the 15 months since the MoJ started consultating on these proposals, the ministerial team has changed but nothing more has come out of the department on the issue.
Regan said a future fixed costs regime would effectively eliminate costs budgeting and post-settlement assessments: 'People will come out of court and know damages and costs are done and dusted. If that works I have no doubt the next step will be to increase jurisdiction to cases worth up to £250,000.'
The exceptions would be clinical negligence claims and those deemed too complex for fixed costs – these would be cases lasting at least three days at trial or those requiring at least two experts to give evidence in court.