Further evidence of the problem of legal aid 'advice deserts' has emerged with a new government attempt to plug holes in the provision of housing and debt services.
The Legal Aid Agency has issued two invitations to submit an 'expression of interest' for firms to provide housing and debt advice in the north of England, after identifying 'access' issues in Warrington and Halton, and Calderdale.
In the Warrington and Halton procurement area, there are 185 available housing matter starts. Successful applicants will receive four matter starts in debt each year.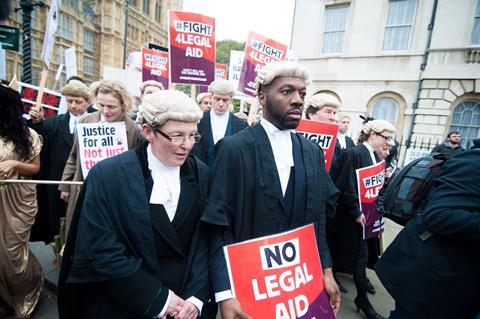 In the Calderdale procurement area, there will be 112 matter starts in housing and, again, four matter starts in debt.
Eligible firms must be existing legal aid contract holders but the agency says they do not need to be existing housing and debt providers. Those who do not think they will meet the agency's presence or supervisor requirements set out in the contract are also invited to apply.
The agency says it will give preference to those able to meet all the contractual requirements. 'However, to ensure access to the housing and debt services, the LAA may vary the presence and/or supervisor requirements of the contract where it is unable to secure provision,' the invitations state.
The lack of adequate housing law cover first emerged in March, after access issues were identified in Kingston upon Hull. Subsequent gaps emerged in the Surrey and Cambridgeshire procurement areas.
Indicating the strong likelihood of further advice deserts emerging, the Law Society produced a shocking infographic in July showing that nearly a third of legal aid areas have only one solicitor provider who specialises in housing and whose advice is available through legal aid.
Surrey, Shropshire and Suffolk had no housing provider at the time.
As the Gazette has reported, reliance on sole providers can create conflicts of interest.