The Parole Board, which has come in for heavy criticism over its decision to release 'black cab rapist' John Worboys, must become a fully fledged court or tribunal to restore public trust in the system, its former chief has said.
Professor Nick Hardwick quit as chair of the Parole Board after the High Court quashed the board's decision to release Worboys (now known as John Radford) and said a rule prohibiting information about proceedings being made public was unlawful.
The Parole Board is an executive non-departmental public body, sponsored by the Ministry of Justice. However, Hardwick raised concerns about the board's independence at a Prisoners' Advice Service panel discussion yesterday.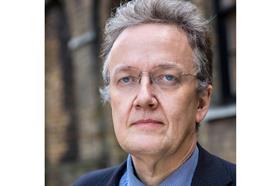 He said: 'There is no way you can say in these circumstances what happened to me will not affect judgments that panels will make in the future. [As] chair of the Parole Board, I'm appointed by the justice secretary, my appraisal is carried out by a senior civil servant in the Ministry of Justice. I do not think you can argue that the Parole Board is article 5 [of the European Convention on Human Rights] compliant in terms of independence.
'I feel the Parole Board's current powers and responsibilities ... have outstripped what its current status can bear. What has happened over time as a result of various judgments is its powers and responsibilities have grown. What needs to take place is the final step. The Parole Board needs to be properly established as a court or tribunal, fully removed from the Ministry of Justice.'
Last week the government announced a raft of measures to make the parole system more transparent. This includes victims engaged with the Victim Contact Scheme receiving a summary of the Parole Board's decision to release or not release an offender.
However, Hardwick does not think a brief summary will satisfy openness requirements. 'A summary of decisions will raise the question "what are you hiding from us?",' he said, suggesting redacted versions should be published for every decision.
Also on the panel was prison law specialist Simon Creighton, founding partner at London firm Bhatt Murphy, who said the lack of diversity in the Parole Board was shocking. 'I have been attending parole boards for over a quarter of a century. In all that time I have had one panel that's had one black member. I find it astonishing that a body so central to the workings of criminal justice is so unrepresentative,' he said.