Regulators have been dodging their responsibilities to stop workplace harassment for too long and must get tougher on solicitors who misuse non-disclosure agreements (NDAs) to silence victims, MPs have said today.
The House of Commons women and equalities select committee, which today published the findings of its inquiry into sexual harassment in the workplace, said NDAs must be better controlled and regulated to ensure they are not deployed unethically. 'It is vital that employees have access to information about the responsible and legal use of confidentiality clauses and that lawyers are held to account for using or attempting to use such clauses in an unethical way,' the report states.
The committee is 'encouraged' that the Solicitors Regulation Authority has issued guidance on reporting sexual harassment and NDAs and hopes the Bar Standards Board and the Bar Council will do so too. However, the committee says, 'the regulators must also demonstrate that members of the legal profession will face serious sanctions if they sexually harass clients or colleagues or if they misuse NDAs to silence victims of sexual harassment'.
Proposing a confidentiality clause designed or intended to prevent or limit the making of a protected disclosure should be made an offence, the committee recommends. Regulators should make clear to lawyers that advising on confidentiality agreements that include provisions that can be reasonably regarded as potentially unenforceable is a professional disciplinary offence.
After hearing from employment specialists about the 'bizarrely short' time limits for people who have been sexually harassed to bring employment tribunal claims, the committee says the government should extend the time limit to six months and pause the countdown until employers have completed their internal complaint and grievance procedures. The government should also improve remedies that can be awarded by tribunals and the costs regime to ensure employees with a strong case are 'not priced out of justice'.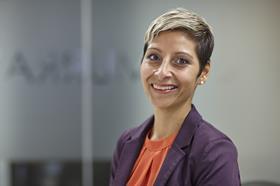 Conservative MP Maria Miller, committee chair, said today that it was 'utterly shameful that in 2018, unwanted sexual comments, touching, groping and assault are seen as an everyday occurrence and part of the culture in many workplaces. Government, regulators and employers have been dodging their responsibilities for far too long'.
Solicitor Samantha Mangwana, a partner at London firm CM Murray, which specialises in employment law, welcomed the committee's call for regulators to be more active in tackling sexual harassment.
However, Mangwana said, 'if the government is serious in backing this recommendation, it will also have to find the funds to ensure the regulators have the resources to prioritise action against workplace harassment. The European Human Rights Commission, for example, has had its budget decimated in recent years, limiting its ability to take action in appropriate cases'.
Law Society president Christina Blacklaws said: 'We have been clear that reintroducing section 40 of the Equality Act will force employers to think before sending their employees into potentially difficult situations. It will also give all workers, no matter their legal status, the right to hold those who might send them into an unsafe environment to account.
'We are pleased the committee has agreed with our recommendations on increasing employee rights and improving access to the employment tribunal. Those who are harassed should know that the legal process is on their side.'
The Society will soon publish a practice note on NDAs in employment contexts to highlight best practice and responsibilities.