The director of the Serious Fraud Office (SFO) has warned that businesses over-dependent on legal professional privilege to protect the findings of internal investigations can expect a rough ride from the justice system. Lisa Osofsky said corporates that do their own investigation should preserve vital evidence such as first-hand accounts and witness testimony.
'This is different from when a company calls in a team of lawyers and then throws the blanket of LPP over all the material they have gathered. That is not cooperation: courts do not like it, it does not help law enforcement, it does not make the job of dispensing justice fairly any easier,' she said yesterday.
Osofsky said she plans to introduce guidance for corporates and legal advisers to give them 'added transparency' about what they might expect if they decide to self-report fraud.
Under Osofky's predecessor David Green QC the SFO faced criticism for its stance on privilege during its long running battle with the Eurasian Natural Resources Corporation (ENRC).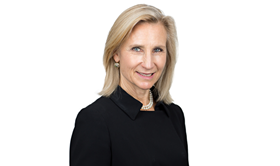 Speaking at the Royal United Services Institute in London, Osofsky said that waiving privilege over initial investigative material will be a 'strong indicator of cooperation' and an important factor that the SFO will take into account when considering whether to invite a company to enter into deferred prosecution agreement (DPA) negotiations.
'I say this in light of the comments of [Queen's Bench president] Sir Brian Leveson, in the decision of the Court of Appeal in the SFO v ENRC, that a court "will consider whether the company was willing to waive any privilege attaching to documents produced during internal investigations, so that it could share those documents with the SFO."'
Osofksy added: 'I fully support and value the right of privilege. Indeed, I grew up in a system in the USA where privilege is in some ways stronger, than in my adopted home here. It is fundamental right in our legal system.'
David Rundle, counsel at international firm WilmerHale, told the Gazette: 'The director acknowledges that waiver is an "indicator" of cooperation. However, her comments suggest an assumption that privilege is being misused - that a team of lawyers "throws the blanket of LPP" over material.
'From that perspective non-waiver will quickly equate to non-cooperation in the eyes of the SFO. Whilst the president of the Queen's Bench Division may agree the principle, he may disagree with that underlying assumption.'
Kuldip Singh QC, barrister at Serle Court, said the announcement on fresh guidance will be welcomed by most companies and their legal advisers.
Singh said there are three matters likely to be of importance to a company considering a self-report; the risk or likelihood of a self-report leading to a prosecution rather than a DPA, the impact on the business, and how any self-report, SFO investigation, or DPA, will affect the company's rights to maintain any confidentiality and legal professional privilege.
'If there is to be more self-reporting the proposed SFO guidance will need to provide greater certainty of outcome, and greater transparency as to the relevant SFO process,' he added.