The Law Society wants to hear from solicitors about disclosure failures that have or could have led to miscarriages of justice.
As the Commons justice select committee begins its inquiry into the disclosure of evidence in criminal cases, Chancery Lane says case studies will illustrate the extent of the problem and the important role that solicitors play to ensure a just outcome.
The Society said: 'Disclosure is essential to ensure a fair trial - the very foundation of our system of criminal justice. Solicitors are at the heart of the criminal justice system, defending, prosecuting, and upholding the rule of law. Criminal practitioners will be aware of the ongoing problems with disclosure of evidence and failures by the police and prosecution to share "unused material", evidence which may undermine the prosecution case or support the defence case.'
Disclosure failings have dominated national headlines since a rape trial involving student Liam Allan was abandoned following the discovery of crucial text message evidence that had not been disclosed to the defence. The police and CPS apologised to Allan in January.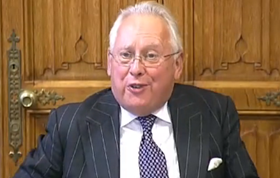 The committee, chaired by Bob Neill MP (pictured), says it wants to investigate disclosure procedures fully to ensure they are fit for purpose and that the steps proposed to address existing issues are sufficient to resolve them. The committee's findings will feed into the attorney general's ongoing disclosure review.
In January the CPS, National Police Chiefs' Council and College of Policing published a nine-page national disclosure improvement plan. The trio, in a foreword to the report, said disclosure issues are 'systemic and deep-rooted'.
They added: 'In recent years the challenge of discharging our statutory duties has been made more difficult than ever before by the widespread use of mobile phones and other communication devices. There are no simple solutions and the police service and CPS must work together, engaging with the wider criminal justice system, for any action to be effective.'
Case studies should be emailed to the Society by 9 March.