Latest economic forecast predicts that WTO scenario would halve legal sector growth.
Almost £3bn could be stripped from legal sector turnover by 2025 if the UK crashes out of the EU without a deal according to economic forecasts released by the Law Society of England and Wales today. The forecasts, based on alternative Brexit scenarios developed in collaboration with Thomson Reuters, say that a so-called 'hard Brexit' could cut the legal sector's rate of growth by half.
The forecasts were released as the government prepares to publish the first in a series of technical notices designed to prepare the UK for the possibility of a no-deal Brexit next year.
Law Society president Christina Blacklaws said: 'UK legal services look to have been relatively buoyant through 2017-18, thanks to a combination of Brexit-related work, steady demand from UK businesses and an uptick in business from non-UK clients taking advantage of the depreciation of the pound.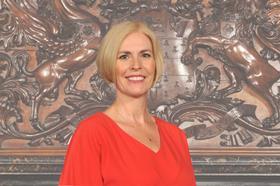 'However, Brexit is likely to have a significant negative effect on the legal sector in the medium and longer term. This is largely due to the knock-on impact of Brexit on the wider economy as demand for legal services relies on the success of other sectors of the UK economy.
'Our econometric model predicts 2.2% average annual growth from 2019 – 2025 with a soft Brexit. This drops to just 1.5% with 'harder' Brexit options such as a Canada-style free trade agreement (FTA). If the UK had to fall back on Word Trade Organisation (WTO) rules – a 'no deal' scenario – growth would only be 1.1% per year on average over this period."
These forecasts are generated by the Law Society research unit's econometric model, which builds on macroeconomic forecasts from the National Institute of Economic and Social Research (NIESR) and the IMF World Economic Outlook alongside Office of National Statistics data.
Under the Canada-type free trade agreement, Law Society forecasts estimate that by 2025 employment in the UK legal services sector could be 4,000-5,000 less than it would be under a soft Brexit scenario. Under the WTO rules by 2025 employment could be 8,000-10,000 less than it would be under a soft Brexit scenario.
Blacklaws added: 'Lack of agreement on Brexit negotiations combined with volatile global markets mean that we're standing on thin ice publishing economic forecasts just now, so we are reviewing our figures regularly and looking at a range of Brexit scenarios. Our intention is to provide projections that are useful to the sector, to business and government as they steer a course for the years ahead.'