The government-commissioned review of the Human Rights Act is likely to recommend the insertion of a clause making clear that domestic courts are not bound by rulings of the European Court of Human Rights, according to press reports over the weekend. The Sunday Telegraph reported yesterday that the justice secretary and other senior Conservatives are 'sympathetic' to the idea, submitted to the review by Lord Pannick (David Pannick QC).
In his short submission, Pannick, who describes himself as 'a strong supporter' of the 1998 act, notes concerns about the functions that the act allocates to the judiciary. This could be cleared up, he proposes, by an amendment to S2 of the act: immediately after the statement that courts 'must take into account' decisions of the ECtHR a new clause 'but shall not be bound by' could usefully be inserted, he suggests.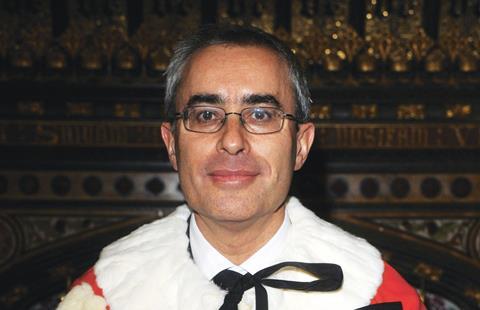 The Telegraph reports states that the change 'is likely to be backed by senior Tories who believe some judges have wrongly based their decisions on judgments of the ECtHR even when the European cases have little relevance on matters in the UK.'
One example cited in minutes of a meeting between police chiefs and the panel on 13 April is the 2018 Supreme Court ruling in Commissioner of Police of the Metropolis v DSD.
The Independent Human Rights Act Review, tasked with examining the relationship between domestic courts and the ECtHR and the impact of the HRA on the relationship between the judiciary, the executive and the legislature, is expected to report this summer.