The Welsh government's plans to create a codified statute book will not be referred to the Supreme Court despite the UK government's concern that its 'cross-cutting and thematic' approach is unlawful, the attorney general's office revealed today. Correspondence published between the UK government and Jeremy Miles AM, counsel general for Wales, reveals a continuing clash over the Welsh government's programme to make law 'more accessible, clear and straightforward to use'.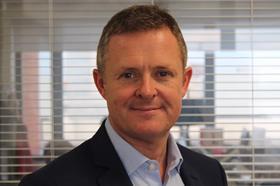 The Legislation (Wales) Bill, which will oblige Welsh governments to organise legislation around subject matter, completed its passage through the National Assembly for Wales on 16 July. A four-week window in which the attorney general could refer it to the Supreme Court under s.112 of the Government of Wales Act expires today.
In a letter dated 6 August but published today, the solicitor general, Michael Ellis QC MP, confirms that he does not intend to make a s.112 referral. However he states that this 'should not be taken as an indication of the UK government's position regarding legislative competence'.
In particular, the 'cross-cutting and thematic approach' envisaged by the bill runs counter to the Government of Wales Act and the Welsh devolution settlement, the solicitor general states. Far from its aim of clarifiying the statute book, the bill 'creates ambiguity over what interpretation provisions should apply to instruments made under acts of parliament. It does so in a manner that brings with it issues around accessibility of the statute book and rule of law.'
Concerns about the bill were raised by the current lord chancellor, Robert Buckland QC MP, as solicitor general in February. He requested an amendment to provisions in the bill concerning subordinate instruments made under the UK acts of parliament, which he said went beyond the National Assembly's legislative competence.
Miles rejected the request, saying the scope of the bill 'reflects the Welsh government's policy and its views on legislative competence'.