A campaign group that has campaigned for decades to ensure an equality of arms between bereaved families and the state at inquests has warned the government that it will not be silenced, making a renewed push in parliament.
After reviewing the current legal aid availability, the Ministry of Justice confirmed this month that it will not introduce automatic public funding where the state is represented. The policy change would have cost between £30m to £70m.
Unveiling its latest campaign this week, 'Now or Never! Legal Aid for Inquests', the charity Inquest is demanding automatic non-means tested legal aid for families following a state-related death. It also thinks the funding should be equivalent to the amount benefitted by state bodies and public authorities.'
Deborah Cole, Inquest's director, said: 'The power imbalance between bereaved families and the state is the most significant injustice of the coronial process. Removing the barriers to accessing legal representation will not only create a fairer and more just inquest system, it will protect lives.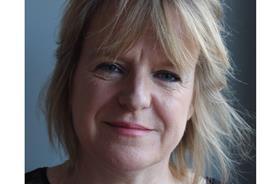 'Every review and public inquiry that has considered these issues over the past 20 years has recommended that this injustice must be addressed. Yet the Ministry of Justice has disregarded the evidence and ignored the voices of bereaved families. Inquest and the families we work with refuse to be silenced. We call on the government to act now and urgently introduce fair public funding for legal representation at inquests, to end this unequal playing field.'
The charity hosted an event in parliament yesterday, chaired by the Right Revered James Jones, who reviewed the experiences of families affected by the 1989 Hillsborough football stadium disaster.
The former bishop of Liverpool said bereaved families are entitled to have legal help to discover what happened to their loved ones. 'Finding themselves without that help and outgunned by lawyers representing public bodies is wholly unacceptable. It is an offence to natural justice and a solution must now be found,' he added.
A petition set up by the charity calling on the lord chancellor, David Gauke, to level the playing field, has attracted nearly 1,000 signatures in 12 hours.