For some time there has been a growing alarm within UK legal circles over the vulnerability of English courts to be misused by overseas claimants who have political scores to settle.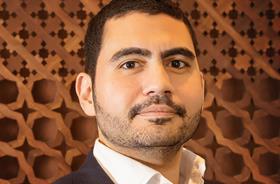 A comprehensive disclosure regime and the chance to seek interim relief through Worldwide Freezing Orders are just two of the features which make the UK a desirable jurisdiction to litigants worldwide.
But this does not mean an invitation to exploit the UK courts. They must not be monopolised by claimants to destroy their political and business rivals.
In recent years, a trend has emerged of litigants from Russia and CIS region countries bringing claims arising from foreign disputes to the UK - perhaps most famously Chelsea FC owner Roman Abramovich and the late Boris Berezovsky.
Such litigants often have tenuous connections to the UK themselves and the factual subject matter of their claim often relates to an entirely different country.
However, when one or both of the parties is habitually resident in the UK, jurisdiction can be upheld, though this is often done grudgingly.
Bucking this trend, in the recent PrivatBank judgment, Mr Justice Fancourt starkly emphasised the limits of the UK judiciary's tolerance for these tactics.
The state-owned Ukrainian PrivatBank had originally obtained a WFO for up to US$2.6bn against its former majority shareholders Ihor Kolomoisky and Gennadiy Bogolyubov following fraud allegations being made against them.
It was argued that the proceedings prima facie fell within the UK's jurisdiction and that the defendants should face court proceedings here - despite both Kolomoisky and Bogolyubov living in Switzerland and the bank being entirely based in Ukraine and controlled by the Ukrainian State (and indirectly its President, Petro Poroshenko).
This tenuous link was made because the claim included three English-domiciled, co-defendant companies (the 'English Defendants'), allegedly controlled by the two former owners. Under European law (Article 6.1 of the Lugano Convention) a defendant can be joined to a case in a member state where any one of the other defendants in the same proceeding is domiciled.
Mr Justice Fancourt made short shrift of this jurisdiction argument, holding that it rested on an 'unjustified assumption' and should not stand.
He decided that PrivatBank's case in this regard was greatly exaggerated, declined jurisdiction and struck out the WFO. He also held that the English co-defendant companies were in fact corporate shells and not central to the scheme.
So, what does this mean for overseas litigants, given the UK has long been seen as an optimum forum in which to conduct litigation?
It's helpful and indeed appropriate to consider this judgment as a stern warning that the UK courts will not be used to further malicious geopolitical agendas.
Mr Justice Fancourt was adamant in his belief that this claim had been 'artificially constructed' in order to allow the claimant to exploit the benefits that a UK jurisdiction would bring.
In doing so, he gave voice to the anxieties of many of the UK judiciary who have felt for too long now that the UK courts are being improperly used.
In this particular case, seeking jurisdiction was evidently malicious, given the open animosity shown by President Poroshenko towards Kolomoisky.
Kolomoisky used his evidence to argue that the proceedings in England and the WFO sought against him were part of a broader 'campaign of persecution' by Poroshenko - who considers him a political threat - with the express aim of damaging him and his business interests. With Poroshenko's polling lagging behind other candidates for this year's presidential election, commentators have noted that now seems an opportune moment for him to go after a known political enemy.
Now more than ever, it is important for the UK's judiciary to scrutinise claims and protect the UK court system from exploitation.
PrivatBank is due to file an appeal with respect to Article 6 of the Lugano Convention (they were granted permission to appeal on jurisdiction). PrivatBank has hinted that it may also seek to appeal on other grounds. Therefore, it is very likely that the Court of Appeal, and perhaps even the Supreme Court, will have an opportunity to comment on wider issues through this case.
Since this judgment was handed down, a dispute between two Russian businessmen - Vitaly Orlov vs. Alexander Tugushev, around the control of the $1.5bn (£1.2bn) Norebo Group, looks set to test the UK courts' tolerance on jurisdiction again. Once again, neither party is domiciled in the UK and the dispute is entirely foreign in nature.
It will be interesting to see whether the precedent set in PrivatBank is followed in this matter.
In terms of practical guidance for litigants, the PrivatBank decision highlights the fact that English judges will not tolerate tactical breaches of the duty of disclosure when applying for a WFO and that there will be punitive costs orders made against claimants who choose to ignore this. It also highlights the fact that all litigants need to ensure that robust 'case strategy' in terms of pleadings and that they do not use evidence to mislead the court.
Case reference: PJSC Commercial Bank PrivatBank v Igor Valeryevich Kolomoisky and Ors [2018] EWHC 3308 (Ch)
Malik Dahlan is a Chaired Professor of International Law and Public Policy at Queen Mary, University of London, the Principal of the Institution Quraysh for Law & Policy and a Senior Research Fellow at the Rand Corporation