The High Court has ruled that a case accusing two oligarchs of an alleged multi-billion-pound fraud at a now state-owned Ukrainian bank should not be heard in London.
In a judgment handed down this week, but yet to be published, in PJSC Commercial Bank Privatbank and Igor Valeryevich Kolomoisky & Others, Mr Justice Fancourt said the English courts do not have jurisdiction to hear claims by claimant PrivatBank.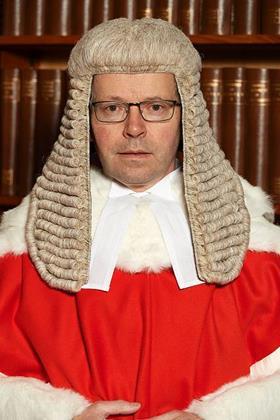 PrivatBank alleged that its two former owners, Igor Kolomoisky and Gennadiy Bogolyubov, misappropriated billions of pounds between 2013 and 2014 before Ukraine's government took control of the bank at the end of 2016. At the end of last year, the bank applied to freeze the pair's worldwide assets and demanded nearly $2bn (£1.5bn) plus interest from the men.
PrivatBank, which is being represented by international firm Hogan Lovells, said it will appeal the finding.
Andrew Lafferty, partner in the international disputes team at Fieldfisher, which represented Kolomoisky, said: 'The case raises an important point around jurisdiction. London is an important legal and litigation centre and, understandably, many wish to litigate here. However, what the claimant attempted to do was to artificially construct a case so as to procure that it be heard in London (where the claimant perceived some litigation advantage). Mr Justice Fancourt has found that to be impermissible and an abuse of Kolomoisky and Bogolyubov's rights under Article 6 of the Lugano Convention to be sued in his own domicile.'
Richard Lewis, Partner at Hogan Lovells, said: 'This decision involved a number of complex areas of the law in the jurisdictional context, which the judge himself accepted were far from straightforward. It was all but inevitable that those points – which were critical to the determination of the defendants' jurisdiction challenges– would ultimately fall to be determined by the Court of Appeal, and we are confident that they will be resolved in the bank's favour.'
As well as Kolomoisky and Bogolyubov, six companies - of which three are listed in the UK - are also defendants. It is alleged that at one time they were owned by either of the two men.
During the trial the court heard that the case was 'bizarrely' brought in the English courts as there were only tenuous links to the jurisdiction. Appearing for Kolomoisky, Mark Howard QC said claimant PrivatBank had 'worked backwards to establish an English link' rather than closely follow where the allegedly misappropriated money went.