Midlands law firm Wright Hassall has recruited senior HMRC specialist Israr Manawer to a tax consultancy role in its commercial litigation team.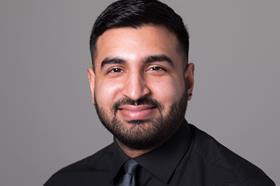 Manawer, who took a leading role in helping HMRC in tackling tax avoidance schemes – including a number of high profile disguised remuneration schemes - has joined the Leamington Spa-based firm as it transforms its commercial litigation team's offering to clients.
During his four years at HMRC, Manawer was the theme lead for Post Disguised Remuneration Employer-Financed Retirement Benefit Schemes (EFRBS) and Deputy Litigation Lead for the Disguised Remuneration Midlands channel.
Manawer is AAT qualified with degrees in Law from Staffordshire University and Professional Studies in Taxation from Manchester Metropolitan University. He has extensive knowledge and experience in dealing with disputes related to tax avoidance schemes, pensions, HMRC enquiries and negotiations.
His appointment to the role of tax consultant at Wright Hassall marks a step forward for the firm as it deals with an increasing number of tax queries and prepares for the incoming introduction of the HMRC Loan Charge.
Nathan Talbott, partner at Wright Hassall, said: 'Having previously worked on "the other side" for HMRC, Israr has a unique depth of knowledge in relation to most tax schemes and knows all about dealing with HMRC officers.
'Bringing his experience and insight to Wright Hassall is a huge coup and gives us an offer that is unmatched outside London, creating a one stop shop for all tax issues our clients may have.
'In recent years, the volume of specialist tax-related work we have been getting has increased exponentially so Israr's arrival is particularly timely.
'HMRC's loan charge will be a real issue for a number of our clients, so Israr's expertise is an enormous boost for the team.'
Manawer said of his move to Wright Hassall: 'This is a great opportunity for me to bring my tax experience with HMRC together with my law knowledge and help with the creation of a team unrivalled outside the capital.
'The introduction of the loan charge and other HMRC policies are going to create a wide range of issues and being a part of the Wright Hassall team puts me in a great position to help solve those issues for people.'