A managing partner at corporate law firm Shulmans LLP celebrates his 25th anniversary in the role this year.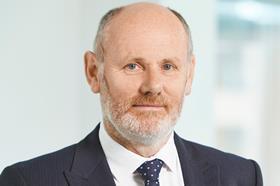 Halstead has seen the firm grow from 10 to 235 colleagues, and is proud that it is now one of the 200 largest law firms in the UK. He credits this to Shulmans' keeness to maintain its own culture, which has created a 'loyal and dedicated team'.
Shulmans has averaged a 10% in growth over each of the last nine years, with profits rising by over 50% since 2017. Turnover has increased by 9.25% to £17.6 million in the last financial year.
Halstead comments: 'We are looking forward to the future; we have a resilient business built on excellence, and we are re-investing over £1.5 million in our technology and infrastructure this year to streamline our processes so that clients and colleagues will benefit from further efficiencies.'