Consultant employment lawyer, tutor at University of Law, Nottingham, and member of the Law Society's LGBT+ Lawyers Division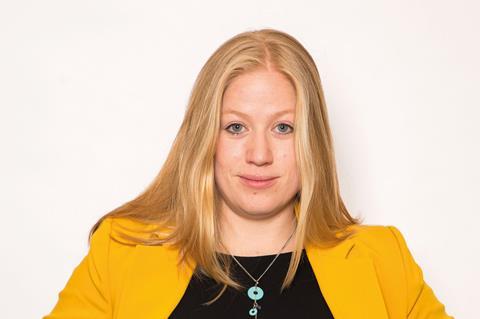 I eagerly applied for work experience placements to build a network within the profession. This was where I met David Farrell QC. He took me under his wing and showed me the high life at the bar, including trips to the Royal Courts of Justice and Inns of Court.
My focus was human rights law. When I qualified at the bar in 2009, I started working with solicitor Keith Coughtrie on a large public law challenge, defending Gypsies and Travellers unlawfully encamped at Dale Farm in Basildon. Although unsuccessful, we were nominated for a Liberty human rights award. I was desperate for advocacy experience so took on cases in the Nursing and Midwifery Council, General Medical Council, Employment Tribunal and the Coroner's Court. I soon picked up work with Lester Morrill Solicitors (now Minton Morrill).
I worked with a fantastic solicitor and personal mentor, Fiona Borrill, who is now an assistant coroner. After training me in coronial law and actions against the police, we worked on some high-profile cases. I was however still applying for pupillages. Lester Morrill were keen to retain me and offered me a training contract. They also offered to fund me through the LPC.
I studied the LPC at weekends and worked full-time as a trainee. I undertook seats in civil liberties, housing and public law, and clinical negligence. I'd wanted to remain in public law and civil liberties but before completing my training contract the government introduced legal aid cuts which limited the number of newly qualified jobs. The only growing area of where I had experience was clinical negligence. I found a niche role as a clinical negligence advocate at inquest hearings but soon wanted to return to something with more of a social focus. Employment law was the perfect blend between commercial and human rights.
'I was trying to establish myself in the profession when there was little support for mental ill health… I developed unhealthy behaviours as a result of overworking'
I have developed specialist skills in discrimination and whistleblowing cases, particularly working with people with mental health disorders and those in the LGBT+ community. I joined Jodie Hill at Thrive Law. She had a vision to set up a different kind of law firm, focusing on improving commercial practice to support diversity and champion inclusion within the workplace.
I have also been teaching since 2018. I have a passion to mentor young people into entering the profession. I enjoy imparting my skills and knowledge to others to help them advance their careers. I recently accepted a permanent position at the University of Law, Nottingham, in addition to my work at Thrive Law.
It is no coincidence that I champion people with disabilities and those who are part of the LGBT+ community. I share these two protected characteristics. I have struggled with poor mental health since aged 13 and, separately, also with my identity as a lesbian raised in a Christian family. My mental health condition was diagnosed in 2012 and this gave me the opportunity to seek the support I need and question self-defeating thought processes. The hardest part of my career was trying to manage my condition while continuing to work full-time in target-driven firms.
Expectations on junior lawyers are highly pressured and the working environment is often very competitive. I was trying to establish myself in the profession when there was little support for mental ill health and still much stigma. It wasn't often possible to achieve the kind of work-life balance I needed to focus on self-care and I developed unhealthy behaviours as a result of overworking. In 2016 I lost my younger brother in a car accident and my life was derailed for 18 months while his inquest was ongoing. I experienced a second breakdown in my career and I again needed access to mental health services. Unfortunately, the services only operated during working hours. This meant I was relying on law firms to allow me to work part-time and flexibly to access the support I needed.
I joined Thrive Law in 2018. Jodie Hill started her own firm with the vision of supporting others in the workplace. She helped me to see that the problem wasn't my ability to be a lawyer but that the profession wasn't geared up to support people with my challenges. I have worked successfully with Jodie for over three years now, demonstrating that an open, flexible and supportive environment can literally help people to thrive.