When I was born in Cambridge my parents lived in Jesus Lane, about 250 yards from Jesus College. My father looked down into my cradle and declared that I was going to study law at Jesus College, which I did 18 years later.
I neither wanted to go to Cambridge (fearing that I was out of my intellectual depth) nor did I want to study law. I comforted myself that I would fail academically and therefore not get into Cambridge. But when I got there I finally had to accept that I was, by inertia, going to become a lawyer when I achieved a good result in my Part 1 exams.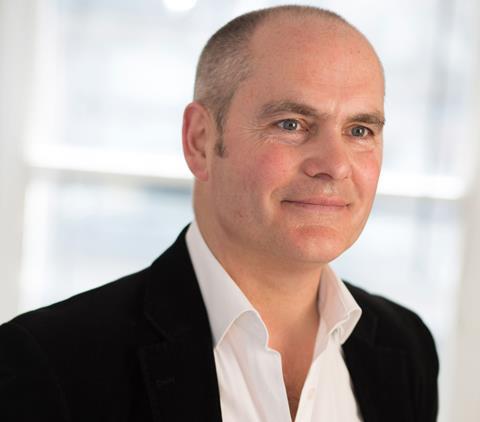 Confronted with the appalling prospect of becoming a solicitor I decided to attempt a career as a musician, being the front man and bass player for a rock band. I was such a successful professional musician that I am now a solicitor. Becoming a media lawyer was an attempt to rescue an otherwise catastrophic CV by trying to connect its disparate parts.
The reaction of most people is to assume that, as someone who sues the press, I am always busy and that my causes are just – both correct assumptions. I am also able to tell them that I have defended good journalism for as many years as I have taken on bad journalism. For that reason I do not suffer the social stigma endured by many lawyers.
It has been my good fortune to do some high-profile work. However, as a devout Christian the most important moments in my career have been where I have succeeded in achieving justice by fighting David-and-Goliath battles for clients who have been wronged by those with greater power. Once I was able to rescue a family from bankruptcy in the face of a rich and vengeful individual after years of largely pro bono work.
Of the cases that have attracted the most media interest, three stand out. I obtained an injunction for the Duchess of York to prevent tampering with the first draft of a book which chronicled her affair with her financial adviser. This involved obtaining the order at 2am, clambering over a security wall, and getting through electronic security systems to serve it. The other was an injunction I obtained for X Factor judge Tulisa over a sex tape.
The third is the work I am currently doing for Noel Edmonds, for whom I am suing Lloyds Bank for £65m [Lloyds denies Edmonds' allegations]. This has been a fascinating exercise in getting to know Noel, fighting yet another David-and-Goliath battle – this time with a bank – and having to build a civil fraud case from the ground up with the assistance of the excellent 'Team Noel' (as we call ourselves) made up of very committed barristers, enquiry agents and a forensic accountant.
Much of the initial work has been a painstaking process of research and analysis. It will all come together this week when we plan to serve proceedings which the bank has been telling the media are unlikely to materialise.
Although I spend much time taking on the press, I become the best friend of print journalists when I work for celebrity clients. In those circumstances the key is to understand how the media works, and know those parts that you can and cannot trust.
Under pressure from News International and Associated Newspapers, parliament enacted the 2013 Defamation Act primarily to make defamation claims more difficult for claimants. The gap created should have been filled by an effective and independent Leveson-compliant press regulator. Instead we have IPSO, which permits Fleet Street routinely to mislead the public on matters of great importance such as Brexit.
About 15 years ago I was lucky enough to fight a copyright dispute on both sides of the Atlantic over who owns I'm A Celebrity… Get Me Out Of Here! My most recent format rights dispute was with the BBC over the wonderful Great British Bake Off.
My lack of commercial prowess as a musician does not warrant a column millimetre. I am, however, blessed now to play regularly in the excellent gospel band which leads the music at the services in my church. I also have the huge privilege of playing bass for a jazz outfit led by Stephen Gregory, who played the sublime saxophone solo on Careless Whisper, and whose musical sandals I am unfit to tie. I will also be playing bass for the Keystone Law entry for the Law Rocks! competition.