Trainee solicitor, London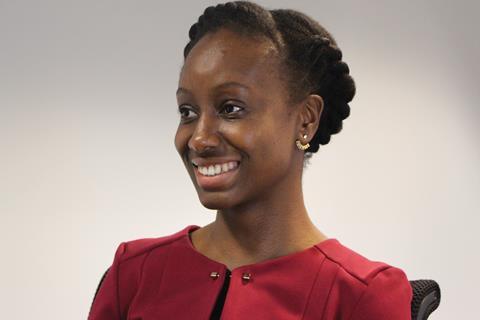 I did not have childhood aspirations of becoming a lawyer. I enjoyed law as an academic subject and decided during university that being a solicitor suited my skills. I always wanted a career that would allow me to positively affect the lives of ordinary people.
I concluded during my first and second years of university that I would not gain job satisfaction from a career in a City firm specialising in corporate/commercial law. Instead, I sought work experience in high street firms and those with a human rights/civil liberties ethos.
I am completing an 18-month training contract at Bindmans – and 12 of those months were in the employment team. I am currently in the crime team. I am fully involved in all aspects of a case, from new enquiry to preparation for final hearing/ trial. I have had experience of drafting legal documents, such as pleadings, witness statements and schedules of loss, and I have attended conferences with counsel and tribunal hearings. I liaise with and update clients, allowing me to build positive relationships with them.
I was fortunate to have been offered a paralegal role at Bindmans. Once I secured this, I was hopeful that I would eventually be offered a training contract. I started my training contract 11 months after joining as a paralegal. I am due to qualify in March 2020.
I developed a strong interest in employment law at university. It is a very 'people'-focused area. During my time in the department, we assisted clients in a wide range of roles, including bus drivers, doctors and teachers. I like the fact that employment law is evolving and we often have to refer to case law to support our cases.
I took statements from a father and daughter who lived in one of the flats opposite Grenfell Tower. They both witnessed the fire. Hearing about their relationships with the people who had lost their lives was incredibly moving
Bindmans acts for a large number of people affected by the Grenfell Tower fire in the Grenfell Tower Inquiry. I had the privilege of being involved in the preparation of witness statements for phase 1 of the inquiry, which was an investigation of the factual circumstances of the night of 14 June 2017. The phase 1 report is due to be published next month. I visited and took statements from a father and daughter who lived in one of the flats opposite the tower. They both witnessed the fire. Spending time with them and hearing about their relationships with the people who had lost their lives was incredibly moving.
There have been many memorable career highlights. It has been great working on novel cases, and cases that have attracted media attention. Another highlight has been attending tribunal hearings alongside eminent barristers. I have observed a final disability discrimination hearing, a judicial mediation and numerous preliminary hearings dealing with a range of issues, including applications for anonymity orders.
After I completed my law degree in 2013, I volunteered at my local Citizens Advice and the Free Representation Unit. Volunteering at Citizens Advice fuelled my desire to become a solicitor. I enjoyed listening to and exploring the client's matter and then identifying the underlying issue that they needed assistance with. I was a gateway assessor and saw around four clients a day. The most common issues related to debt, employment, housing and family.
At the Free Representation Unit, I took on a social security appeal case and secured my client a partial award for Disability Living Allowance. Volunteering at these organisations greatly developed my confidence and oral communication skills.
I support the plans to overhaul the legal education system. From the information that is available, the Solicitors Qualifying Exam seems suitable. The costs faced by aspiring solicitors are too high and I do not think that the current courses prepare us enough for the realities of being a solicitor. There should be a stronger focus on developing and testing the requisite skills. I like the idea of having 'qualifying work experience' that is not limited to one organisation.