Joint head of intellectual property and dispute resolution, London
I did an eye-opening placement in a mixed high street solicitors practice in Bath called McFarlane Guy. But it was only when I started studying law that the intellectual challenges and its impact on the lives of others became clear. I decided a career in the law would be for me.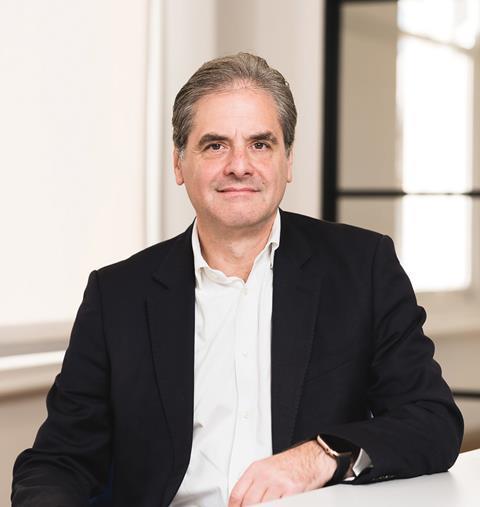 I am old enough (just) to have followed university with the Law Society Finals at what was then Bristol Polytechnic. I then did old-fashioned 'articles' at City firm Herbert Smith. I thought I might want to be a barrister, but in those days there was very little funding for those considering the bar as a career. Also Herbert Smith both then and now had a longstanding reputation for commercial litigation. There was a belief at that time that when it came to issues such as advocacy the division between the bar and solicitors would dissolve. Thirty years on, when it comes to IP litigation, the divide is still there, although with innovations such as the Intellectual Property Enterprise Court it is perhaps somewhat more permeable than it once was.
Articles involved the traditional four seat system. In my case that meant seats in property, corporate, intellectual property and I was also lucky enough to be sent to do a litigation seat in Hong Kong, before qualifying in the firm's IP department.
I had done a bit of computer programming as a kid and had even written a couple of computer games. I had tried – with very limited success – to sell them through ads placed in the back pages of computer magazines. I was even approached at 16 by a company who got me to sign a contract licensing those rights to them. Given what I now do, it is somewhat ironic and embarrassing that the games were so similar in name and substance to well-known arcade games around at that time – what I was doing probably involved several different kinds of IP infringement. I had also done some very low-level programming work at a local hospital.
I loved the variety of work as a trainee in the IP team. Perhaps because the partners thought I knew my way around a computer and the internet was considered to be 'the next big thing', I was offered a job on qualification in that team. I actually knew very little about the internet and my interest in IP went beyond computer technology. But I thankfully accepted.
'I had done a bit of programming as a kid and had written a couple of computer games. I had even tried to sell them through ads placed in the back of magazines'
I joined the Law Society's Intellectual Property Law Committee in 2013 when it was the Law Society IP Working Party. However, the Society subsequently recognised the importance of IP law, giving it the status of a committee.
My work on the committee has been extremely varied. Given the European source of large parts of IP law, a large element in recent years been Brexit-related. There has also been a fair amount of designs-related work, which is a particular interest of mine given that design cases have formed a significant part of my practice.
But perhaps the highlight of my work on the committee related to what ultimately became the Intellectual Property (Unjustified Threats) Act 2017. That involved liaising with the Law Commission as to the drafting of the relevant bill and ultimately giving oral evidence to the Lords. That was a daunting prospect since it involved being publicly questioned on drafting points by a former Supreme Court justice. We were also seeking a change in the law so as to remove solicitors' personal liability for groundless threats, in circumstances where at least one ex-Court of Appeal judge was a very vocal opponent of that change. I am glad to say we were successful in getting the change in the law that we wanted. It was a significant win for the profession. Equally, if not more important, it was also a significant win for SMEs. Before this change threats claims directed to lawyers had been a tactic commonly used by larger opponents to try and drive a wedge between lawyers and client.
I have spent more than 20 years on the World Intellectual Property Organization, joined the Czech Arbitration Court and Nominet panels for domain name disputes and recently drafted my 500th judgment. These are among a number of bodies that manage the ADR policies that allow a rights holder to bring a complaint when they think a domain name unfairly takes advantages of their rights. If successful, the domain name is usually automatically transferred to the complainant.