I always intended to study history for my degree, but in the course of my studies realised that a legal career would make the best use of my love of pedantry, debate and having an audience. In most of the high-profile work I have done, I've been privileged to have been asked to devise responses to multi-party actions that have no precedent. Drafting for the institutional group that sued RBS in one of the first shareholder class actions in the UK was rewarding – especially when those institutions took the risk of the litigation themselves to recover value for retail investors. Most recently, my team was also entrusted by Manchester City FC to develop a compensation scheme as a proactive response to non-recent sexual abuse. It was important that the response felt different to litigation and as much like restorative justice as possible for those who suffered appalling damage to their lives. Consistent with the club's desire to improve the lives of all survivors across football and beyond, they supported me sharing my knowledge when I was asked to give evidence to the Independent Inquiry into Child Sexual Abuse, about legal reform and other changes to redress.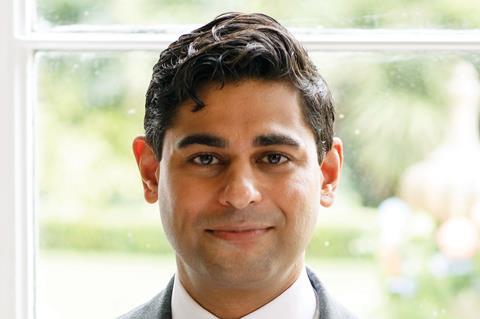 I was chair of the board at charity City & Hackney, Mind. As well as bringing rigour to decision-making and (I hope) injecting enthusiasm, I gained valuable insight into people's struggles with mental health – not least that it can affect any of us. Moreover, issues of safeguarding vulnerable people and dealing with those who might be suffering from a mental health problem have come to the fore in some of the compensation schemes I have created, so I feel very lucky to have been able to lend a hand.
I have always been interested in how each of us can tackle racism and other discrimination in the workplace, so that no one's potential is wasted. At the time, I wanted to build on my LLM thesis on racism and the criminal justice system. At the Runnymede Trust, I undertook empirical research on how county councils were complying with their responsibility to undertake race equality impact assessments (REIAs) and found that neither councils nor government took this responsibility seriously. I also learnt how black, Asian and minority ethnic (BAME) people were disproportionately excluded from participating in aspects of economic and social life due to non-inclusive access to financial services. It became clear that finding a job and earning a decent wage was disproportionately hard for BAME people, let alone the challenge of saving money or having a decent pension.
We all need to be impatient for change, support our colleagues and hold senior leadership of law firms to account
I hope that the law can eventually provide a level playing field for entrants so that the only limitation to access and success is intellect and dedication. I think there is something about the US culture that encourages greater meritocracy, which we can all learn from. Excellent strides have been made in tackling unconscious bias affecting working mums, but there still aren't enough women in senior equity positions in City law firms. Also, my sense is that many BAME and LGBTQ+ women feel let down by the emphasis on gender alone, with not enough focus on encouraging true diversity, and so it is a legitimate question as to whether they are championed in the same way as their straight and/or white counterparts. I also consider that too much BAME talent is not nurtured as it should be. We all need to be impatient for change, support our colleagues and hold senior leadership of law firms to account.
The law and practice of multi-party claims in the UK has developed significantly in recent years. We have seen experimentation around the use of representative proceedings, most recently in the field of data protection litigation. This has been allied with the increasing sophistication of litigation funders, allowing claims that never would have been brought to get off the ground. Second, the limitations of class action procedure in the UK have become clear and the debate continues to rage, including whether a generic 'opt-in' system is fair, whether the Consumer Rights Act 2015 is the correct model for future law reform, and why there still exists no ability to engage the court to supervise a mass-party settlement and hard-wire fairness into settlement. Third, there has been a cultural shift in the role of institutions in multi-party claims. They used to be seen as the 'bad guys' or the ones you sue. However, changes to the law of vicarious liability and increased accountability at board level have led institutions to develop novel compensation/redress schemes rather than simply rely on adversarial proceedings. Indeed, in certain fields, such as shareholder class actions, institutions are the claimants, now viewing their huge proxy ownership of assets as giving rise to a fiduciary and moral responsibility to seek value for investors.