Enabling access to law and justice should be the top goal of research into legal artificial intelligence (AI), one of the leading commentators on the fast emerging sector said today.
Proposing an 'AI manifesto', Professor Richard Susskind, IT adviser to the lord chief justice, underlined the social purpose of the technology. AI presents an opportunity to help people understand their rights and entitlements, Susskind said.
He was speaking at the International Conference on AI in Law, which is taking place in London this week. The biennial event has attracted 280 delegates - 100 more than the previous record.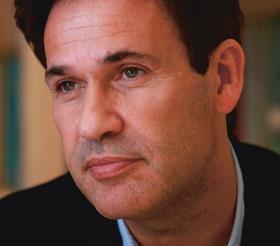 On the legal and ethical considerations of artificial intelligence, Susskind raised the question of whether legal AI needs its own regulations, as well as the moral dilemmas that might arise from using AI. There are tasks that we never want to entrust to machines, he said, and decisions that we do want machines to take. 'Would we be comfortable with a life sentence passed by a machine?', he asked.
A more technical dilemma arises around intellectual property. Susskind said he was concerned about the possibility of a small number of commercial organisations owning the data, and therefore the knowledge, that underpins legal decision-making. Court and other data should be freely available, he said.
Bridging the gap between research and practice, remains a challenge, he said. Susskind urged his largely academic audience to maintain a multi-disciplinary orientation, and collaborate with leading thinkers and practitioners across the industry, as well as AI technologists and legal innovators, to take advantage of the commercial opportunities.
There was a bit of futurism, too. 'We tend to extrapolate from the current position, but we need to factor in that the systems that will dominate in 2025 probably haven't been invented yet,' he said.