More than half of London's courts were last month inaccessible to those with disabilities, the government has admitted.
Justice minster Lord Keen of Elie, responding to a written question from former home secretary Lord Blunkett, said 31 of the 56 total court and tribunal buildings in the Greater London area were deemed inaccessible. The figures were taken, as the question stipulated, from the week beginning 8 April.
Those affected by the inaccessible buildings included 26 defendants, seven witnesses and seven members of the public.
Of the courts in question, two were temporarily inaccessible in the relevant week because of broken lifts: one was in this state for more than a week, the other for more than a month.
Lord Keen said HM Courts and Tribunals Service is committed to ensuring access to courts and tribunals, with a 'reasonable adjustments' policy in place to accommodate those with particular access requirements.
'Disabled access was typically not factored in when many of our court and tribunal buildings were built,' he said. 'However, we have a number of accessible courts that our criminal justice partners are aware of, and these are used to list cases where a defendant might have accessibility needs.'
The figures emerged in the same week that justice secretary David Gauke was urged to go back to the Treasury to plead for investment in the courts estate.
During an evidence session at the House of Lords constitution committee, crossbench peer Lord Pannick QC said many courts in England and Wales were in a 'dilapidated' condition.
'They are an embarrassment and they detract from the ability of our court staff, including the judges, to provide a public service,' he said.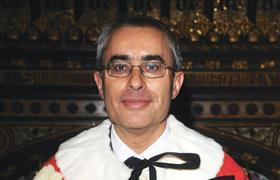 Gauke indicated he was hopeful of securing funding in the next spending review, and accepted there was a case for significant investment.
He added: 'There are some places which could benefit from a lick of paint but there are others where the issue is more fundamental, and more substantial work is needed.
'We obviously have to prioritise as to where our expenditure, within the court maintenance budget, goes. Could we spend more on court maintenance? Yes we could… that will be an issue for the next spending review.'