Greater transparency is necessary for the public to have confidence in the family justice system but balancing openness with confidentiality will be 'really difficult', the president of the Family Division told MPs today.
Sir Andrew McFarlane said it is 'not tenable' for reporting of family proceedings to be effectively prevented by automatic statutory reporting restrictions, adding that 'there must be a way of allowing openness … yet maintain the anonymity of the individuals involved'.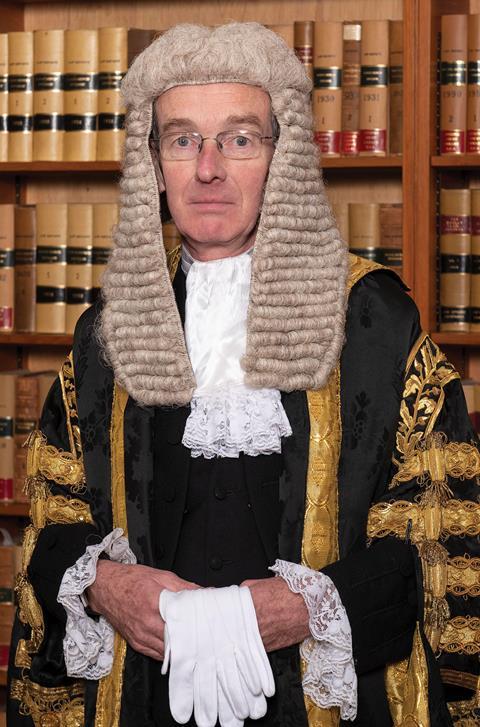 However, he accepted that getting the balance right would be 'the tricky bit', telling the justice select committee: 'I don't pretend it is easy at all.'
McFarlane was giving evidence to the committee's inquiry into open justice and court reporting in the digital age following a long-awaited report on transparency in family proceedings, published in October, which said openness should be regarded as 'the new norm'.
In the transparency review, McFarlane called for 'a major shift in culture' in order to increase transparency and confidence in the family justice system, which has long been dogged by allegations of secrecy.
He also recommended reform of section 12 of the Administration of Justice Act 1960, which effectively prevents contemporaneous reporting of most family cases without the judge's consent and which McFarlane said has '[undermined] confidence in the administration of family justice to a marked degree'.
McFarlane told the committee that the family courts are a 'major part of the justice system and there is a legitimate interest therefore, I feel, in the public having a much better understanding and more accurate understanding of what we do'.
'It is not tenable to say, "well, solely to protect the identity of the individuals involved, everything has got to be kept out of the public gaze and cannot be reported",' McFarlane said. 'There must be a way of allowing openness so that people can see what we do, understand what we do, how we do it, why we make the decisions and yet maintain the anonymity of the individuals involved, but that is the tricky bit: to achieve that confidentiality whilst being open.'
He added: 'I am in the easy seat at the moment, having got to the big ideas – how we do it is really tricky and that is why I have got this transparency implementation group up and running, but I don't pretend it is easy at all.'