British Bangladeshi solicitors say they have been left shaken by the home secretary's attack on 'lefty lawyers' – as lawyers from all jurisdictions denounced the government's attitude towards lawyers.
The Society of British Bangladeshi Solicitors said members were deeply concerned when Priti Patel described lawyers who help asylum seekers as 'lefty lawyers' and 'do-gooders' at the Conservative Party Conference last Sunday.
Ehsan Haque, president of the society, said: 'Minority groups in this country are particularly vulnerable and disadvantaged. Being able to access lawyers is indispensable to securing legal rights to which they are entitled. Marginalising lawyers can only have the effect of alienating people from those that they need to be able to turn to, when unable to fend for themselves.'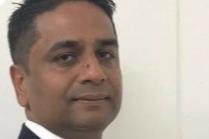 Haque added: 'When making such inflammatory comments, the secretary of state would be best served by being rather more reflective on the demonization of lawyers through such comments – with the potential to jeopardising their personal safety – as others have observed.
'A large number of our members are involved in refugee protection work. Many of them report having been shaken by the comments of the secretary of state. It is hoped that she will immediately take steps to reassure them that she has in mind their wellbeing and recognises the positive role they play in securing the rights of people in our society.'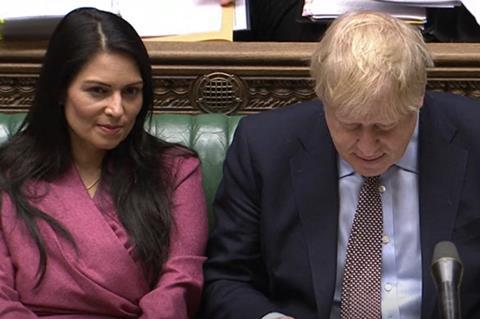 The Faculty of Advocates, which represents the Scottish bar, denounced the government's 'unhelpful language'.
In an open letter to Patel, Dean of Faculty Roderick William Dunlop QC wrote: 'In this country (and the same cannot be said of all countries) instances of violence against lawyers are, fortunately, rare. However, in a climate of increasing populism, this sort of rhetoric is not only facile and offensive: it is potentially harmful.'
The letter, which was approved by all office bearers at the Faculty of Advocates, stressed that lawyers who act against the state are fulfilling their professional duty, as opposed to being 'lefty' or 'activist'.
'It is simply unconscionable for Her Majesty's government to decry in this way the actions of professionals who…are not at liberty to do otherwise,' it said.
Prime minister Boris Johnson also publicly accused 'lefty human rights lawyers and other do-gooders' of hampering the criminal justice process in his keynote conference speech.
Julie O'Hare, president of Liverpool Law Society, said the society supported its members 'who may feel threatened or undermined by these comments and stand alongside those who wish to challenge the language being used by the government.
O'Hare added: 'Many lawyers working in sectors with legal aid… work extremely long hours and make no profit to ensure that the rule of law if fairly and equally applied in accordance with the fundamental principles of our legal system and the law as set by parliament. It is disappointing that the government feels it is appropriate to attack these hard-working individuals for applying the laws of the land and should instead focus on making the long-awaited positive improvement and changes in these sectors.'
Comments on this article are now closed.