The Bar Council chair has urged UK law firms to consider outsourcing work to Ukraine, as he hit back at those criticising lawyers for advising Russians.
Mark Fenhalls QC called on solicitors and barristers in England and Wales to think about what work they could offer to colleagues in Ukraine to help support them financially, in the aftermath of the Russian invasion.
Speaking at a service at the Temple church last night, Fenhalls hit back at those who have criticised lawyers who have acted for Russian businesses and individuals allegedly linked to Vladimir Putin's regime.
He said: 'There have been many who have been very quick and wrong to criticise solicitors and barristers for being facilitators and enablers, and somehow complicit in what has gone wrong with the Russian regime.'
But he said that UK lawyers operate under the 'truly precious' rule of law, which permits people to enforce their rights.
He said that lawyers 'will continue to act within the terms of those rules, offering representation,' and called on solicitors and barristers to 'stand by' those colleagues who have been attacked.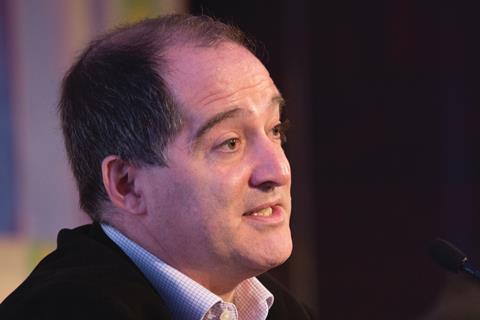 Fenhalls also announced a partnering scheme set up by the Bar Council and the Ukrainian National Bar Association to match barristers and judges and their families seeking to come to the UK under the government's Homes for Ukraine Scheme, with barristers and judges in England and Wales.
The scheme has been set up in cooperation with the Ukranian National Bar Association. Fenhalls said that the first few names of families have already been passed to the Bar Council, which has already received offers of help from UK lawyers.
Fenhalls said: 'It has been truly humbling to listen to those [lawyers] staying to defend their country and who care deeply and remain committed to their own legal practice.'
He said: 'They look to this country with rule of law as a precious symbol, and it behaves us to support them where we can.'
He added that he had been 'encouraged by the compassion that has been shown and hope that everyone at the bar will do whatever they can to offer support'.
Meanwhile, Ivan Mishchenko, a judge of the Supreme Court in Ukraine nicknamed 'Judge Dredd' after he joined one of the units defending the capital Kyiv, has launched a fundraising appeal.