Litigation funding giant Burford Capital has seen tentative signs that it is restoring investor confidence following a short attack earlier in the week which wiped millions off the company's value.
Shares in the company were up almost 6% this morning to trade at 805.5p - a welcome positive sign after the stock's value plummeted in the wake of the report by US research group Muddy Waters.
As promised, Burford yesterday published a rebuttal of claims about the company's accounting practices. This was followed by Christopher Bogart, chief executive, and chief investment officer Jonathan Molot purchasing extra shares to give each of them a stake of around 4% in the business.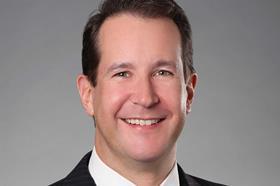 The company spoke directly to investors yesterday through a call with shareholders in the UK and US, and will hope to have quelled any signs of panic that were prevalent earlier this week.
In its official response to the short attack, Burford said it is solvent, generates strong cash flow and has good access to expansion capital. It stated there is no intention to raise equity capital, having done so only once since 2010.
The company said it has a low debt level and the capacity to take on more debt as desired, with around $400 million available in cash.
Burford's accounting and financial reporting is 'transparent, appropriate and has been consistent for many years', while governance is 'robust and serves the business well'.
The response added: 'The suggestion that Burford is "arguably insolvent" is baseless. Presumably, the reason "arguably" is inserted is because Muddy Waters knows they would lose a lawsuit if they accused Burford of insolvency, and they know they can't support such a claim.'
The issues experienced by Burford have put the wider litigation funding market under the spotlight, as analysts look again at the viability and ethics of investing in legal proceedings.
But those inside the industry insist confidence remains high in the sector generally, with the allegations made about Burford being specific to that business.
Today's Financial Times quotes an unnamed magic circle lawyer as saying it is their job to 'make these funding arrangements uneconomic by trying to string the litigation out for as long as possible'.
Steven Friel, chief executive at Woodsford Litigation Funding, told the Gazette: '[That] defendant behaviour shows that the need for litigation funders remains obvious. Woodsford is flourishing, and our track record of levelling the playing field in David v Goliath cases is going from strength to strength.'