Hewlett Packard has 'substantially succeeded' in its High Court claim against the former executives of Autonomy over its disastrous $11bn takeover of the UK software company – but any damages awarded will be 'considerably less' than the $5bn claimed by the US technology giant.
Following Britain's biggest civil fraud trial, Mr Justice Hildyard today said Autonomy's founder and chief executive Mike Lynch, 56, and chief financial officer Sushovan Hussain, 57, fraudulently inflated the company's revenue and 'induced' HP to acquire Autonomy for $11bn in 2011.
A spokesperson for Hewlett Packard Enterprise (HPE) said: 'Dr Lynch and Mr Hussain defrauded and deliberately misled the market and Hewlett-Packard. HPE is pleased that the judge has held them accountable.'
Kelwin Nicholls, a partner at magic circle firm Clifford Chance who represented Lynch, said the decision is 'disappointing' and that his client intends to seek permission to appeal.
The decision increases the pressure on home secretary Priti Patel, who has until midnight to decide whether to approve Lynch's extradition to the US on 17 criminal charges, including wire and securities fraud, over the Autonomy deal.
Hussain is currently serving a five-year jail sentence in the US after he was convicted of one count of conspiracy, fourteen counts of wire fraud and one count of securities fraud in April 2018.
A Home Office spokesperson said: 'The Home Secretary continues to give full consideration to the issues raised in this case.'
After a mammoth trial – which began in March 2019, sat for 93 days, saw Lynch cross-examined over 20 days and racked up costs of at least £40m between Travers Smith for HP, Clifford Chance for Lynch and Simmons & Simmons for Hussain – Hildyard finally gave his long-awaited decision today.
But his full ruling, which is expected to be 'well in excess of 1,500 pages', will only be provided to the parties by 8pm tonight – depending on the judge's computer. 'For the second time,' Hildyard told the parties, 'my draft was entirely corrupted and is in the process of being recovered.'
'The judgment is extremely long, which I have no doubt is why my computer is so fed up,' he added.
In a summary of his decision, Hildyard said Autonomy grew from its foundation in 1996 into a market leader in artificial intelligence software, joining the FTSE 100 in 2008. While the Autonomy group was 'highly profitable', HP was by contrast 'in the doldrums', the judge said.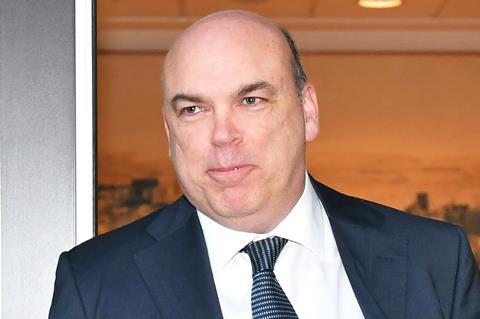 HP sought to acquire Autonomy as part of an attempt at 'transformational change' – but, when the takeover was announced, 'the markets reacted badly', Hildyard said. The company announced a $8.8bn write-down of Autonomy's value in 2012.
Lynch and Hussain argued that HP's claim was an attempt to cast them 'as scapegoats for what in reality is buyer's remorse coupled with management failings', Hildyard said.
However, the judge noted that there is no defence to a claim for fraud or under the Financial Services and Markets Act 2000 on the basis that a claimant had the means of discovering the truth. 'It would be beguiling but wrong to think that the answer could be "caveat emptor",' he said.
Hildyard found that Autonomy undertook substantial hardware sales 'to meet market expectations of revenue maintenance and growth, by misleading the market as to the true market position of Autonomy'.
He added: 'The claimants reasonably relied on the truth of what was said about the revenue in the accounting material and were induced to buy Autonomy for $11.1bn.'
The court also found that transactions between Autonomy and value-added resellers (VARs), which were said to be 'devices to accelerate recognition of revenue', were 'directed by Mr Hussain and encouraged and presided over by Dr Lynch.'
'Both knew that the VAR transactions were not being accounted for according to their true substance,' Hildyard said. 'Both knew that the recognition of revenue on the sale to the VAR was improper, and that the accounts were thus false.'
Hildyard also said Deloitte – which was fined £15m by the Financial Reporting Council for its audits of Autonomy between January 2009 and June 2011 – would not have approved of the accounting treatment of the hardware sales 'without the pretence' by Lynch and Hussain.
The judge said he had 'concerns' about the reliability of HP's witness and hearsay evidence, which 'bore signs of having been fashioned, rehearsed and repeated in the course of multiple previous proceedings in the US and the preparatory stages for them, and in some cases, of the constraints (such as the terms of promised immunity) under which it had been given'.
'I have however provisionally determined that even if adjusted to take account of the fraud, HP would still have considered Autonomy … a suitable acquisition whereby to effect transformational change,' Hildyard said. 'I would expect the quantum to be substantially less than is claimed.'
The court also dismissed Lynch's $125m counterclaim against HP over what he said were 'a series of false, misleading and unfair public statements' about the collapse in Autonomy's value, with Hildyard saying: 'My findings in the main claim undermine his counterclaim.'
Hildyard said that 'it is obviously right that the time for applying [for permission to appeal] should be generally extended' until after his full ruling has been formally handed down.